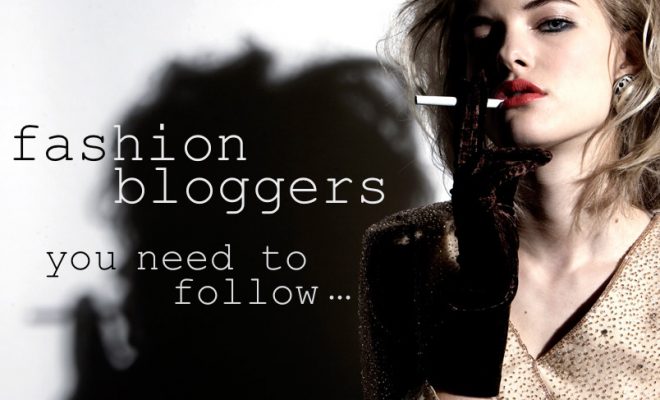 People
14 Mens and Womens Fashion Bloggers You Need To Follow In 2017
By
|
Whether you're looking for new fashion ideas to spruce up your wardrobe, or you just love looking at incredible fashion photography, there are thousands of amazing fashion bloggers out there worth following. If you've never dipped your toe in this pool, fashion blogs go beyond just "what to wear" – they're about style in the broader sense, too – from travel, beauty & grooming tips, great food, and even conversations on life and society.
We've put together a list of some of our favorite bloggers to follow this year for both men and women.
---
Jump To Category
---
Mens Fashion Bloggers
Below are some of our favorite mens fashion bloggers to follow this year. From classy to casual, there's something here for every guy.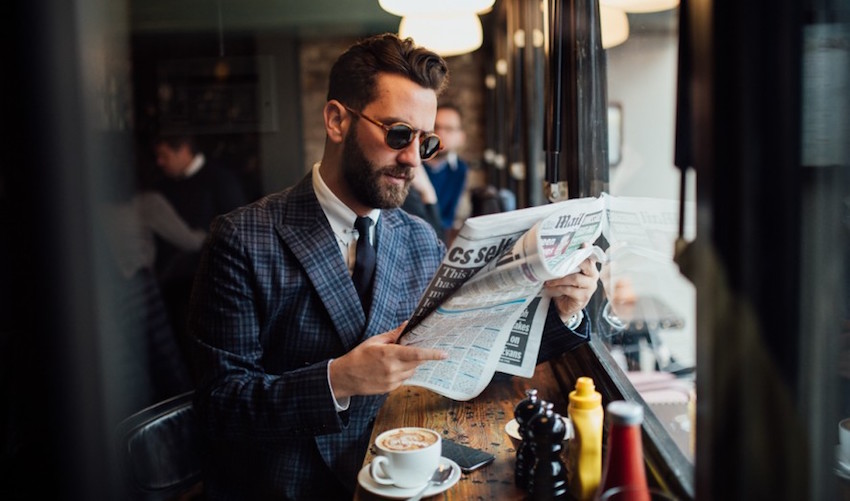 "A gentleman in the modern years embodies integrity and honour and takes a great effort in all of his interactions and transactions with others." – Matthew Zorpas
Starting it off classy. Named as one of the top-ten best dressed men on Instagram by British GQ, Zorpas started The Gentleman Blogger back in 2012 with the goal of helping to shape truly rounded gentlemen from clothing to good food. The blog is dedicated to "men's lifestyle, street style, shopping secrets and also highlights events, places and exhibitions in London and other parts of the world."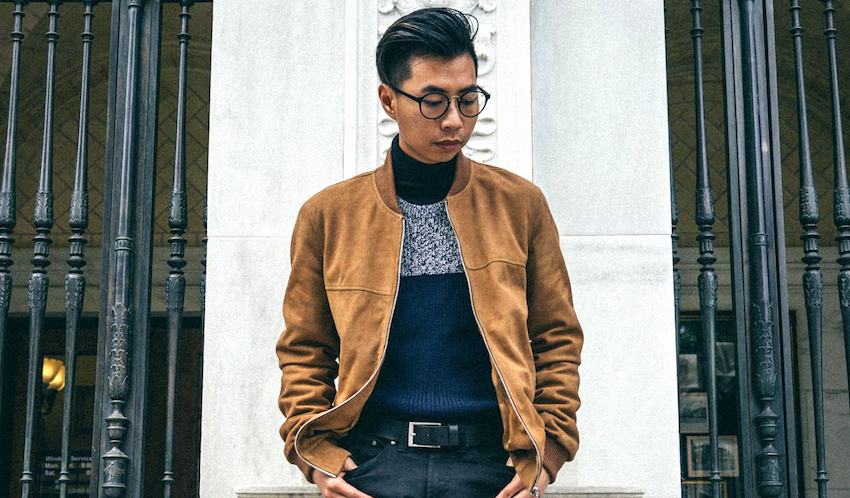 "My Belonging has gradually evolved to what it is now – a state of mind [and] an extension of an interactive conversation on what it means to be essentially and unapologetically you." – Tommy Lei
As Lei says, this blog is about more than just snazzy photos on Instagram. His style of expressing style through storytelling is wonderfully reflective, visually fascinating, and all encompassing as he carries his fashion based articles on a journey from the clothing itself to the experiences they evoke.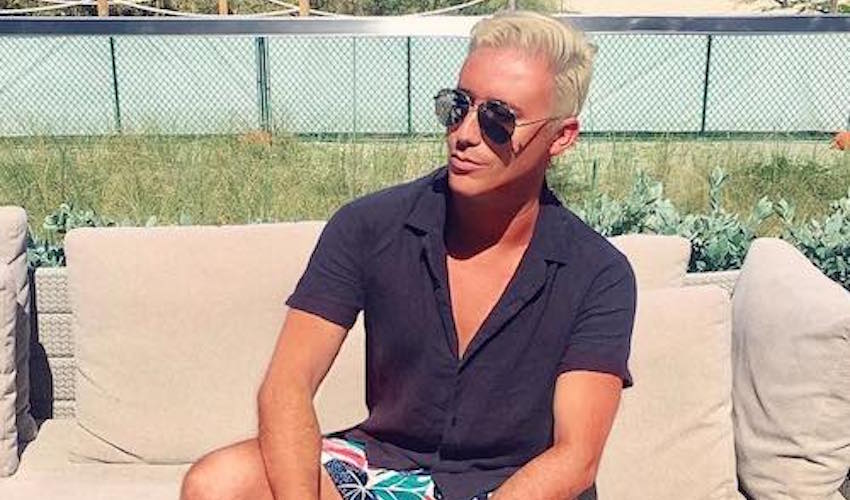 "Having grown up in Venice, CA, I am no stranger to tie dye. From seeing free-spirited hippies on the boardwalk wearing tons of this bold print, to my mom rocking one of her many vintage tie dye dresses, I've always been super into it." – Zack Tanck
Gotta have a splash of Cali in here. Tanck's styles are more laid back and lean towards the ripped jeans and relaxed button-ups, mirrored sunglasses and palm trees. Not too much writing here as his photos fall into the 'nuff said' category. If you're looking for some quick inspiration you can copy for a stylish day down by the beach, look no further.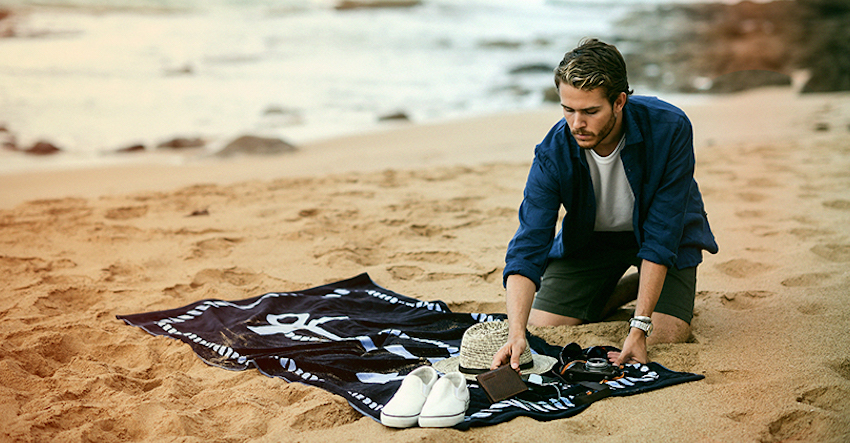 Based in NYC, Adam Gallagher is the man behind this worldly men's style blog. I say Style because this largely visual blog touches on nearly every aspect of men's lifestyle from what to wear to travel, grooming, playlists and food. If you're a guy who slips into the same pair of jeans every day because you don't see what the big deal is with fashion – you might gain a new perspective here.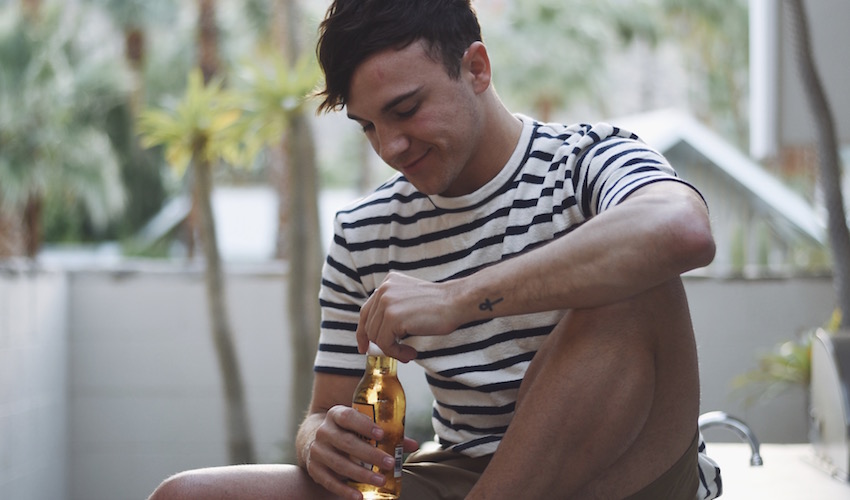 Another great all-around lifestyle blog for men, created by NYC based Justin Livingston. Scout Sixteen brings a more toned-down, urban taste to the world of fashion blogging – framed around his own lifestyle brand, this blog covers everything from style, food & drinks, travel, music and more.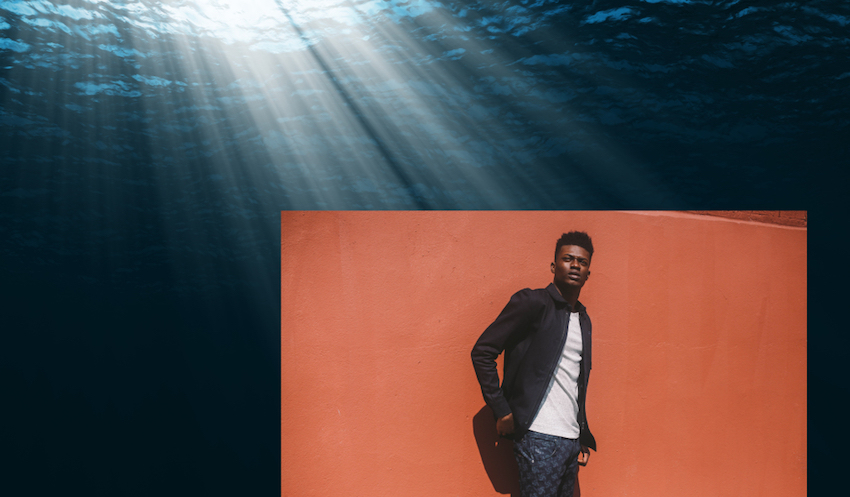 "Street Etiquette showcases style using a cultural, historical and urban perspective…[and] has managed to assemble a truly unique view of fashionable menswear and story-telling." – Joshua Kissi and Travis Gumbs
S.E. is a Mens Fashion website turned Creative Agency. Kissi and Gumbs find a way to combine urban style with a relaxed class, vibrancy, and – somehow – a timelessness that is truly fascinating. Flipping through their style journal, you could find yourself inspired to take a walk through the streets of Madrid, party all night to loud Hip-Hop, or take a long and reflective run.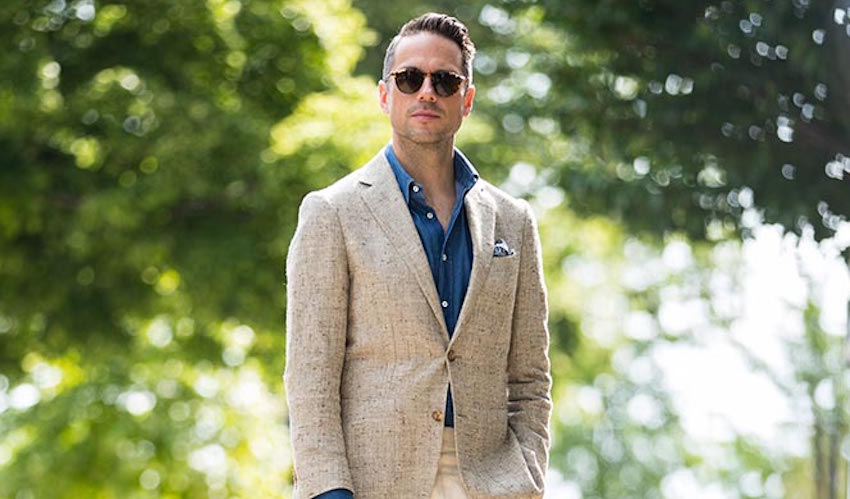 "Style is about more than the clothes you wear – it's how you live your life, your interests, your pursuits, your curiosity and your appreciation of quality and craftsmanship in all aspects of your life." – Brian Sacawa
For every man who wears a suit with a smirk, this one's for you. Sacawa's style is an homage to a time when men were sharply dressed and drank well-aged scotch for lunch. The site is split into two core sections – fashion style and fashion advice – with the goal of aptly combining inspiration with information.
---
Womens Fashion Bloggers
Below are some of our favorite womens fashion bloggers to follow this year – from high-end runway trends, to looking great every day.
Looking to stay on top of the latest high-end fashion trends? This is the blogger for you! Attending many of the hottest fashion shows and working with some of the world's top luxury brands, it's no surprise that founder Evangelie Smyrniotaki's beautifully designed magazine-style blog has been featured in several international fashion magazines.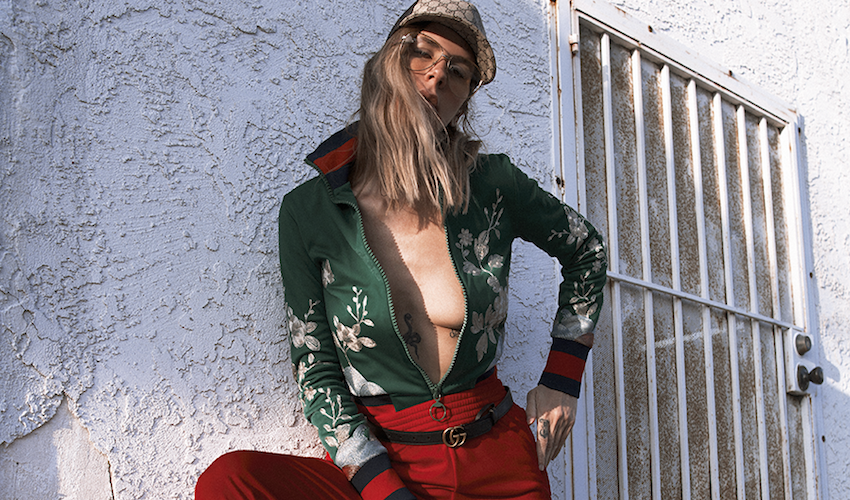 A blog for the hungry eye. Jennifer Grace is a creative director and stylist based out of Southern California and her blog is full of visually stunning photography from fashion to travel and inspiration. You may not find ideas for your new office wardrobe here, but if you love fashion photography, it's definitely worth a look.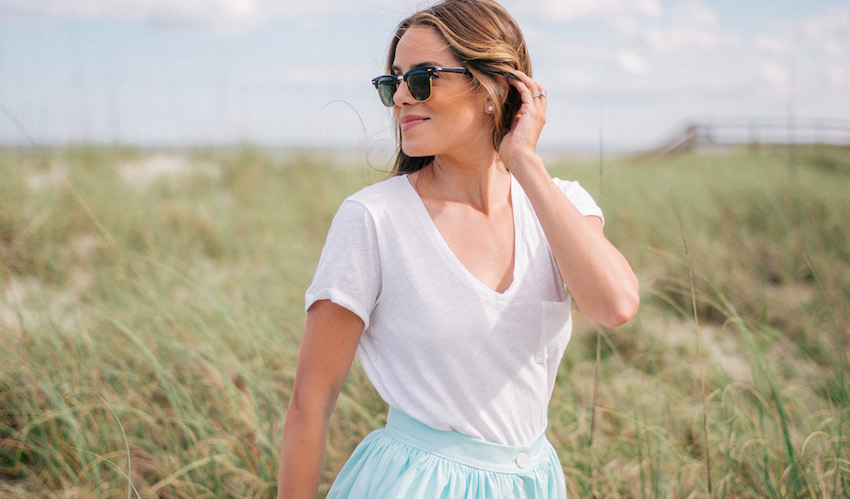 "Gal Meets Glam is a source for inspiration that covers everything from fashion and beauty to home and travel. I hope to encourage people to add a little glam to their everyday life!" – Julia Engel
Taking a step back from the runway, Julia Engel's Gal Meets Glam fashion blog is the perfect source of inspiration for women who want to add some spice to their everyday style. This blog is another nicely rounded lifestyle site with ideas for fashion, beauty, travel and home decoration.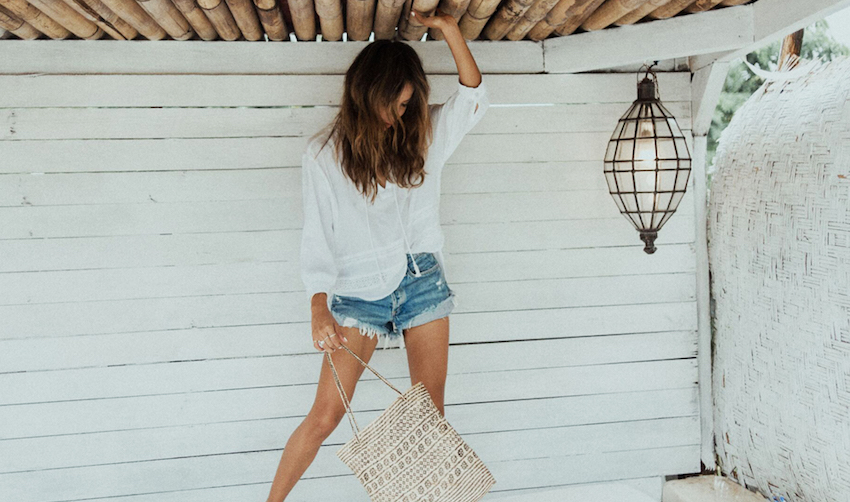 "Always remember to dream big, achieve your dreams, but most importantly to believe in yourself!" – Julie Sariñana
Since 2009, Julie Sariñana has been creating amazing lifestyle content around her personal style. Her casual, accessible style is perfect for the woman who wants to dress how she feels – fun, light, playful, and relaxed. Sariñana has also launched her own clothing line – even more reason to check it out!
"Our founding tenet is the belief that style is a meaningful form of self-expression. And the most empowering thing you can share is your point of view" – Leandra Medine
As Leandra Medine says, this is more than just a website. It's a community of smart and interesting people who know that "fashion, humor and intelligence are not mutually exclusive." It goes beyond just 'what to wear' – with a great sense of humor, it's a platform for discussion on style, feminism, culture, beauty, wellness, relationships and careers.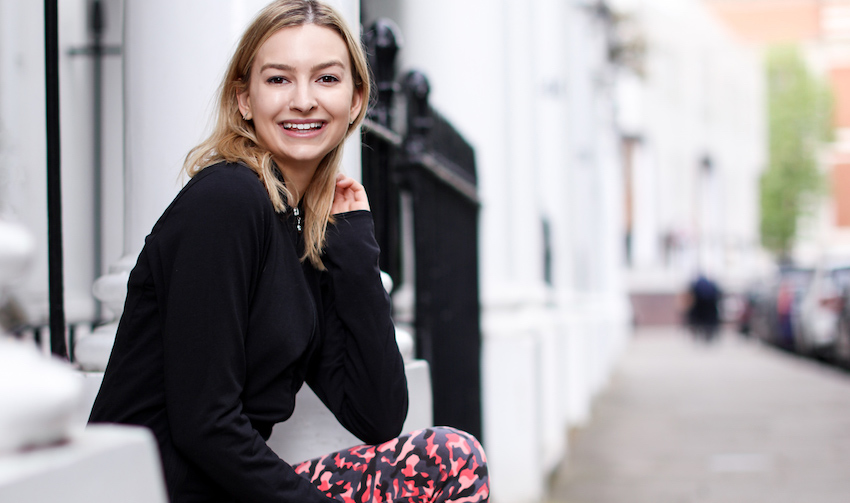 "We believe that life is more fun when filled with beautiful things… and that it shouldn't cost a fortune to build a stylish, colourful life." – Ella Gregory
Not every day is a walk down the runway – Ella Gregory's blog is a fun, casual take on great, accessible fashion with a work-focused approach. Targeted towards fashion-savvy young professionals, you'll find everything here from cool ideas for the beach to what to wear on Monday.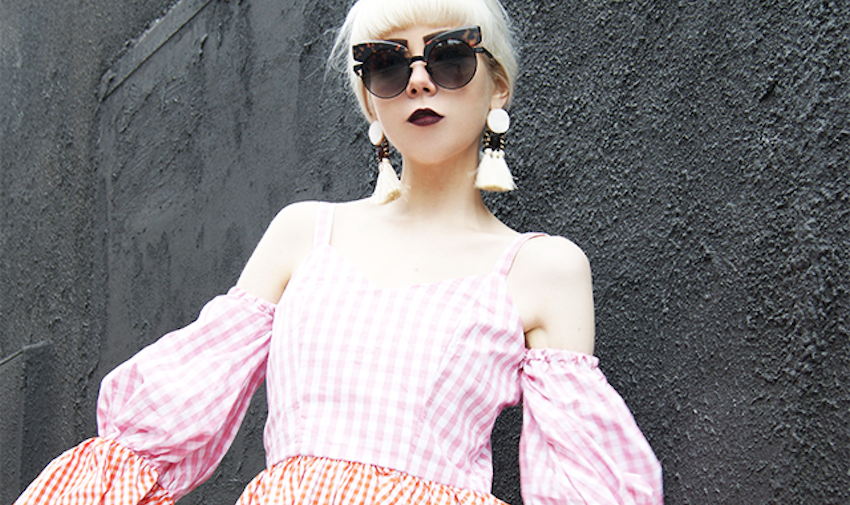 "1 / 4 German, 1 / 4 Finnish, 1 / 4 Czech, 1 / 4 Russian.. a Londoner at heart." – Stella Katterman
Got a taste for the unique and quirky? This is the blog for you. Katterman's blog is fun, playful and has a wonderfully personal ambiance. From her personal musings on all things light-hearted to deeply personal, to her fashion photography of over-sized sunglasses and shimmery gold dresses, you'll find all kinds of interesting stuff – especially if you're looking for insider things to do in London.