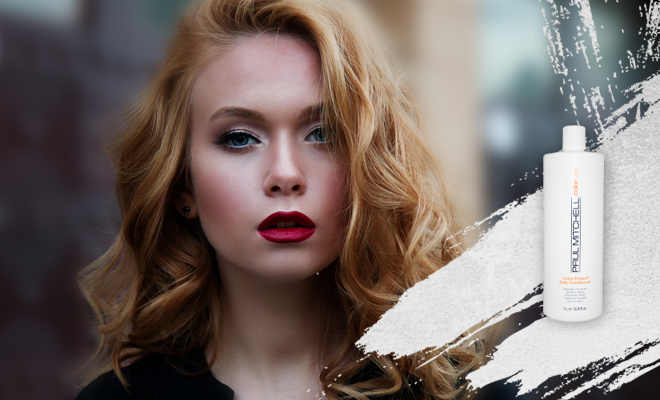 People
See and Feel the Paul Mitchell Hair Difference
By
|
See and Feel the Paul Mitchell Hair Difference
You can spend a ton of time and money on getting your hair cut, colored and styled at the salon, and in all probability, you are going to look fabulous. Every time. That's why you go.
But what happens in between salon visits? You have to maintain that glorious mane of hair or expert coiff.
If you are like most women, you rush home and give little thought to the hair products you're using after your salon visit. In all likelihood, you use whatever was on sale at the grocery store last week, something you had a coupon for or maybe even you borrowed some of your kids' shampoo. You wash your hair with anything.
Stop!
There's a reason you hairdresser uses only premium Paul Mitchell hair products, and you should, too.
Paul Mitchell hair products are specially designed for your hair to be at its very best all the time, as if you just stepped out of the salon each and every time you wash and dry your hair. Unlike many other cheaper hair products, Paul Mitchell hair care shampoos and conditioners are gentle enough to clean your hair without stripping it of color or damaging the hair shaft itself.
Plenty of products on the market soften hair by coating it with a waxy substance, which is great in theory, for reducing split ends and adding shine, but horrible for styling hair with heat-based products like blowdryers or curling irons. Even if you don't use heated tools on your hair, you're creating a buildup that becomes dingy and brittle over time.
Begin by washing your hair with a Paul Mitchell hair shampoo formulated for your color treated hair. The shampoo won't strip away the color or dry it out, leaving it healthy and shiny. The Paul Mitchell COLOR PROTECT Conditioner 16.0 OZ is the perfect follow up to lock in the moisture before stepping out of the shower.
Once your hair is super clean and conditioned, you will be ready to style it and hold it in place. Only one thing will do. Finish with Paul Mitchell Super Clean Hairspray.
Sure, the Paul Mitchell hair products will cost a little more than other products — at first. When you experience how little shampoo or conditioner you really need, you'll be amazed at how long a bottle of product will last you.
You'll be pleased how well your hair responds to the Paul Mitchell treatment. When you use the products over time, the buildup from other products will be gone, and you'll be left with luxurious hair that shines.
What better way to take care of your hair?