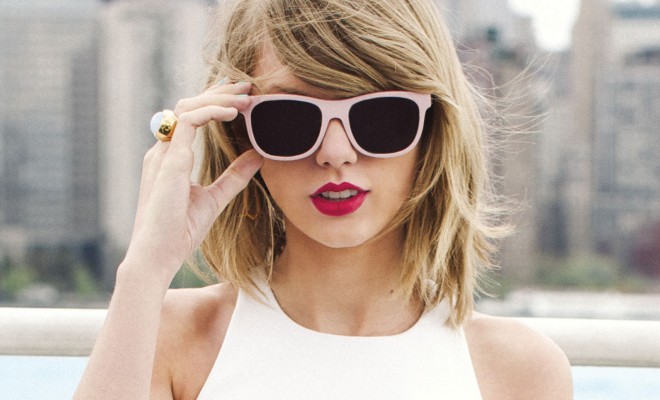 Posts
13 Quotes about Sunglasses to Remind You Why You Wear Them
By
|
13 Quotes about Sunglasses to Remind You Why You Wear Them
Sunglasses have an aura of mystique all their own. An exceptional pair of sunglasses can create privacy, drama, mystery and a sense of magical power for the wearer.
Your eyes have been called the windows to the world; if you are going to cover those windows, here are thirteen quotes to remind you why you wear those gorgeous accessories over your eyes.
Sunglasses are the ultimate accessory. 
"From the days of biplanes and silk scarves, the aviator has been the archetype of masculine glamour. Aviators have personified national ideals, from French elan to Soviet party discipline. They've inspired lust and admiration. They've turned sunglasses and short, utilitarian leather jackets into fashion statements." – Virginia Postrel, Political and Cultural Writer
"Sunglasses are a bit like watches for me – a real obsession. My favorites are Oakleys, Ray-Bans and Wileys, which are worn by the U.S. military." – Ross Kemp, Actor
"In the summer I wear shorts with a bright top and ankle boots or just sandals. I'll add a nice scarf, maybe a hat, some cool sunglasses. It's all about the accessories." Alessandra Ambrosio, Model
Sunglasses give you a better version of yourself. 
"Putting on a new pair of sunglasses in a simple way to completely transform your look – just like a new hairstyle." – Brad Goreski, TV Personality
"I wish I was born in that era: dancing with Fred Astaire and Gene Kelly, going to work at the studio dressed in beautiful pants, head scarves, and sunglasses." – Catherine Zeta-Jones, Actress
"With my sunglasses on, I'm Jack Nicholson. Without them, I'm fat and 60." – Jack Nicholson, Actor
"When I was a teenager, my dad used to call me 'Hollywood' because I wore sunglasses all the time, even at night. Cue song." — Michael Weatherly, Actor
"Don't underestimate the cosmetic power of sunglasses. It's worth spending a bit of money on a quality pair. I usually go for Dior or Louis Vuitton." Dita von Teese, Dancer
Sunglasses develop your outlook on life.
"People have a tendency to see country life through rose-colored glasses." – P.J. Harvey, Musician
"I can't think without my glasses." – Vivienne Westwood, Fashion Designer
"Do not allow people to dim your shine because they are blinded. Tell them to put on some sunglasses." — Lady Gaga, Singer/Songwriter
"If someone doesn't brighten your life, don't take off your sunglasses. Just find sunshine somewhere else." — Unknown
"And above all, watch with glittering eyes the whole world around you, because the greatest secrets are always hidden in the most unlikely places. Those who don't believe in magic will never find it." – Roald Dahl.
Succumb to the magic today and create your world with sunglasses.