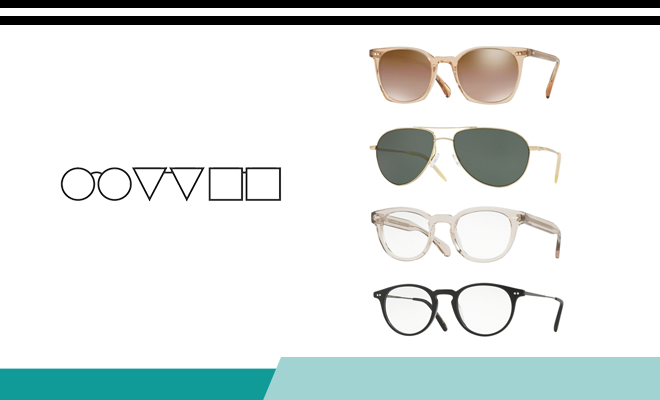 Trends
Brand New Oliver Peoples Glasses – In Stock Now!
By
|
Brand New Oliver Peoples Glasses – In Stock Now!
At Designer Optics, we're proud to announce that we've further expanded our stock of luxury eyewear with dozens of brand-new style options from Oliver Peoples. We now carry over 500 diverse styles of eyeglasses, sunglasses, clip-ons, and more – all rock-bottom prices!
Don't just sit there! Start shopping now – and grab a pair for yourself! Or keep reading to learn more about Oliver Peoples, and some of the new frames that we have in stock. We're sure you won't be able to resist!
Oliver Peoples – 30 Years Of Luxury
It's hard to believe, but the Oliver Peoples brand has just celebrated its 30th birthday! Founded in 1987, Oliver Peoples has quickly become one of the most famous eyewear brands in the world. Their glasses have been sported by the likes of Brad Pitt, Johnny Depp, Tom Cruise, Angelina Jolie, and many more Hollywood celebrities.
It's fitting, then, that the company was founded in Los Angeles, and is still headquartered in Hollywood 30 years later. Despite being sold to Oakley, and then eyewear industry giant Luxottica, Oliver Peoples maintains a dedication to small-scale, boutique eyewear and sunglasses that are absolutely one-of-a-kind.
Iconic Frames, Reasonable Prices
We've got a huge stock of Oliver Peoples eyeglasses, sunglasses, and even clip-ons – for half the price of other eyewear storefronts. We're dedicated to providing our customers with iconic, high-quality frames at great prices!
Wondering what kind of options you've got? Let's talk about some of our most popular frames now!
Oliver Peoples 5004C Riley – If you're looking for a pair of frames with vintage flair and singular style, the Riley by Oliver Peoples is a wonderful choice. These flip-up sunglasses are built out of a tortoiseshell acetate and stainless steel for an unparalleled build quality. Their retro styling is both beautiful and functional – the sunglasses can be flipped up and down at-will, providing sun protection when you need it, and a unique style when you don't.
Oliver Peoples 5186 Gregory Peck Eyeglasses – These glasses are likely the most popular frame built by Oliver Peoples, and have been inspired by the glasses that Gregory Peck wore in the film To Kill a Mockingbird. Chic, yet with a vintage-inspired design, they're sure to turn heads no matter where you go.
Oliver Peoples 1002S Benedict Sunglasses – Built in a classic, oversized "aviator" style frame, the Benedict Sunglasses are at once practical and beautiful. With wraparound sun protection and an unparalleled build quality, these glasses are eminently stylish, and give you the UV protection you need.
Don't wait. See what else is new at our online store – and score Oliver Peoples glasses for up to a 50% discount over traditional retailers. You're sure to find your perfect pair of frames. Shop now!