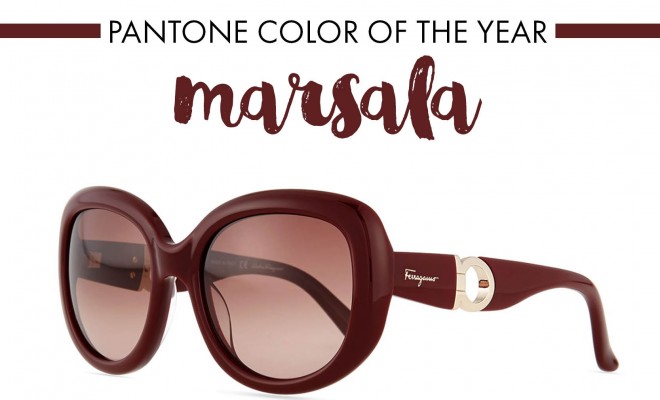 Posts
It's Not Too Late to Enjoy This Color in Optical Eyewear
By
|
It's Not Too Late to Enjoy This Color in Optical Eyewear
Your eyewear is much more than just the shape of the frame on your face. Eyewear is also about color, and high-end optical eyewear and sunglasses designers such as Ralph Lauren and Yves St. Laurent know how important the right color is creating your fashion.
Your choice of optical eyewear is one on the first details other may notice about you. Here's what your choice of color in frames is telling them:
Blue – Considered relaxing and tranquil, shades of blues convey a sense of comfort. You are casual and easy-going.
Green – Suggesting strong emotional health and foundations of wealth; this color also generates creativity, especially if you opt for bright hues of this color.
Yellow – You are usually the optimist in your social group; your optimism and cheerfulness inspires others.
Orange – You bring a high level of positive energy with you, and you have a strong sense of adventure.
Purple – This royal color intimates that you have regal status.
Pink — You bring with you a positive outlook and general happiness; this color is also known to lower aggressive feelings, so others are more likely to sense receptiveness.
White – This clean color suggests that you know luxury and pay attention to the finer details in anything you do.
Black – Black is elegant, formal and austere; you are known for opulence and the better things in life, but you are also practical.
Gray – You bring sophistication with this color.
Brown – Considered a down-to-earth color, you are someone who is practical and easy to get along with. Tortoiseshell and Havana colored frames also make you seem approachable.
Red – You are a competent leader full of prowess and energy.
The hot Pantone color for 2015 has been Marsala, which is a velvety red touched with topaz brown that is neither fire engine bold or old brick drab. Marsala is a color seemingly has been aged to perfection, like a rich glass of red wine with fully developed undertones. It combines the best hues of red and brown, making for an earthy presence that is sophisticated and luxurious.
The generously warm color of Marsala flatters almost every skin tone, and it complements just as many shades of hair. You'll find it a fabulous eyewear color for accenting most colors in your wardrobe. For these reasons, Marsala lends itself to being the right color for both men's and women's optical eyewear frames.
Although you'll love your Marsala frames, it's not too early to look ahead to the Pantone color of 2016; it hasn't been announced yet, but you can count on adding it to your optical eyewear collection.