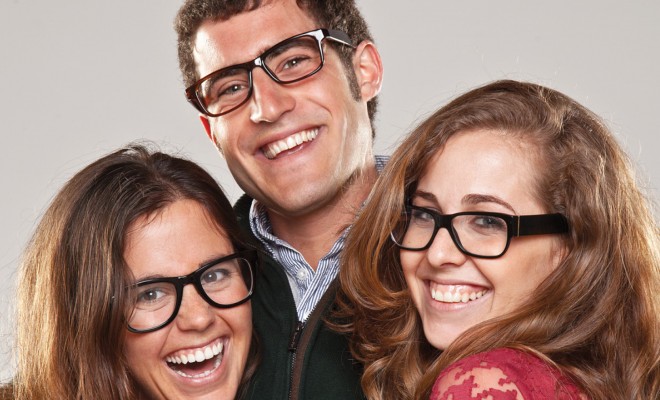 News
Are Eyeglasses on the Demise?
By
|
Are Eyeglasses on the Demise?
Breakthroughs in the fields of medicine and technology have made it possible to overcome many of the challenges that surround vision.
With the trend in relying on enhanced vision support, you might think that reliance on optical eyewear or sunglasses could be on the wane. Nothing could be further from the truth.
Medical alternatives
Many medical options exist for improving vision, including corneal transplants (keratoplasty) and LASIK surgery (laser in-situ keratomileusis). LASIK is used for improving the vision of people who have difficulty focusing.
Similarly, corneal transplants refocus light coming into the eye in order to improve vision. This procedure seems to reverse the aging of your eye's corneas.
Symfony may be the newest procedure for improving vision, and it involves the insertion of a specially designed lens to improve vision.
Always check with your doctor to see if you are a candidate for corrective surgery. You might not be a candidate for eye surgery, or the cost, which can run several thousand dollars per eye), may be prohibitive.
Technology solutions
Although multifocal lenses have been around for Technology today is making incredible strides in assisting vision. Computer and tablet screens utilize LCD technology that emits backlighting to make viewing text and pictures easier. Is that text too small? You can enlarge it for optimal viewing.
Researchers are trying to develop special computer screen overlays that can change the way you see refracted light.
Eyewear today
The frames and optical lens options you have today have come a long way from previous choices in eyewear. You no longer have to wear cumbersome, awkward or unattractive frames because today's design houses are attuned to your needs and desires for lightweight, durable and fashionable optical eyewear and sunglasses.
Thanks to cellulose acetate, you can get frames designed in intricate prints as well as those made of memory metal.
Whether you want eyewear for extreme sports or extreme days at the office, you can find the frames and optical lenses that enhance not just your vision and performance, but also your style.
Eyewear of the future
The possibilities in eyewear are limitless as new technologies for creating lenses and the frames that hold them appear.
Optical eyewear and sunglasses do more than enhance vision and protect the eyes. Your eyewear frames are like jewelry for your face because you wear them to not only compliment your style but to serve as a fashion accent.
It's likely that optical eyewear and sunglasses will continue to be a part of our daily lives for a long time to come.