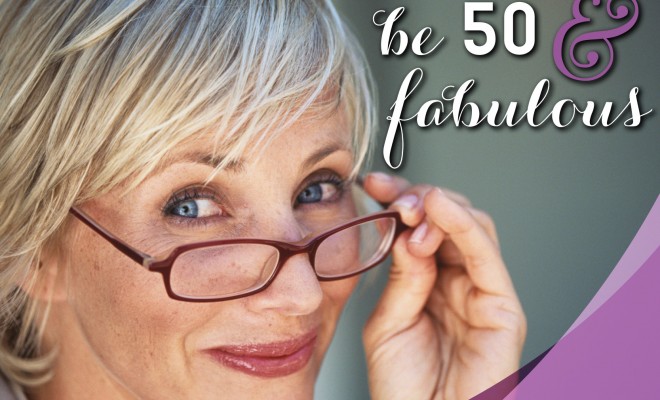 Posts
Be Fifty and Fab in Designer Eyewear That Takes Years Off of Your Face
By
|
Be Fifty and Fab in Designer Eyewear That Takes Years Off of Your Face
With middle age comes a lot of physical changes for women. For some, it may even mean a decline in your once perfect vision. With the array of designer frames now available, older women are no longer sentenced to old-fashioned bifocals or chains around the neck. Instead, they are rewarded with designer collections that can take years off of the face.
The Universal Black Frame
Stark black frames are flattering on any face, especially when slightly over-sized. Just ensure that they do not extend above your brow line. Choose an acrylic frame with wide bands of black and you create a sophisticated look for day and night. Since these are an eye-catching accessory in themselves, you will want to wear necklaces and earrings that are a bit more discreet.
Glasses For Everyday Wear
If you are resigned to wearing glasses 24/7, choose a day pair that does its best to hide that fact. Rimless frames are perfect anywhere glasses, since they blend right in with your face. This allows you to change up your style without having to worry that your outfit clashes with your eyewear. Pick up a snazzier pair or two of designer frames for nights out on the town.
Clearly Perfect
Narrow clear frames, or slightly tinted in a neutral color are perfect for when you don't need your specs all of the time. The color scheme allows for mixing with any outfit, and the smaller size makes them easy to slip inside of your purse when you don't need them. Did we mention that you should avoid putting your glasses on a chain? That will instantly add ten years to your appearance no matter how trendy your clothes are.
Add a Splash of Color
If you really want to make a youthful impression with your eyewear, go for bright warm colors like reds and maroons. Not only will these pop on your face, they will show that you are still a fashionable force to be reckoned with. Stay away from shades of blue or gray however, as these colors can make you appear older.
Tips For Older Women Who Wear Corrective Lenses
Your choice in eyewear should not show your age, but rather enhance your fashion wisdom. It's okay to pick frames that some may say are youthful, so long as they work with your skin tone, hair and face. Create balance by choosing a lip color similar to that of your frames, but be wary of wearing an abundance of large accessories.
With designer frames and trendy styles available for women of all ages, you can grow older gracefully. Embrace the changes you are experiencing as you move forward into the next chapter of your life in style.