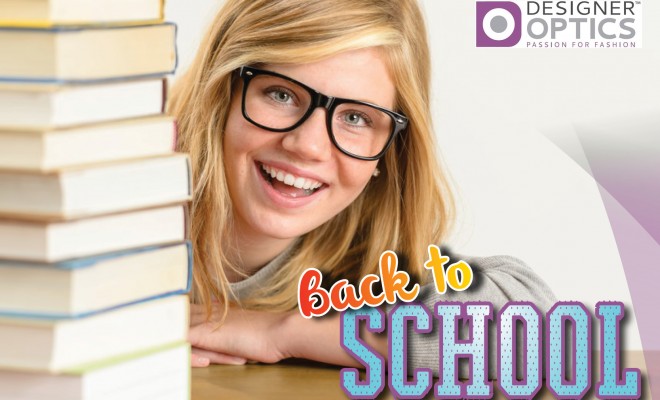 News
Choosing Back to School Glasses For Kids and Teens
By
|
Choosing Back to School Glasses For Kids and Teens
August has arrived, and with it a flurry of shopping as parents get to work on getting the kids ready to go back to school. New clothes, new shoes, back packs and school supplies are all on the list, but have you thought about a new pair of glasses to complete the look? This is the perfect time to have your child's eyes checked and get them a new pair of designer frames to go with the school styles for 2015.
The Annual Eye Exam
If your child wears glasses it is important that you are taking them for routine eye exams once a year. As they grow their needs may change, and not having the right prescription will affect how they perform in school. During the exam, the eye doctor will not only check their vision, they will also look for signs of any illness or disease in the eye.
Kids Hot Trends in Eyewear for 2015
Now that the exam is out of the way, the fun part starts. Choosing designer eyewear with your child is a great way to allow them to express their individuality with an accessory that they will be donning daily. For 2015, designers have created a number of fantastic styles and shapes that brilliantly show off your child's unique qualities.
Looking like a geek is now the new chic. Remember those black thick frames of the '50's and '60's? Well they are back and they are cool. Squared lenses in dark brown or black frames are the latest trend in teen eyewear. To tone it down and make them more versatile you can also put your kid towards the same look but in flat metal frames which come in a variety of bright colors.
Sport the sporty look. If your child is more jock than bookish, sporty frames are still all the rage. These often pair complementary colors on the frames that take away from the serious look. You might like to try clear around the eyes with a brightly colored temple to make your kid stand out in more ways than one when out on the field.
Go for the glam. For kids who keep up with Vogue and are addicted to the latest trends, there are fun frames for kids that take center stage with their wardrobe. Bright colors accented with splashes of varying tints or even shiny stones will add a touch of glam that won't go unnoticed.
The key to getting your kid to wear their glasses is to make sure that they love what they choose. Take them for a stroll through the local mall so that they can get a glimpse of what the other kids are wearing before shopping for their own. With so much variety in designer eyewear for kids this season, you should have no problem in find the right frame that they are happy to live with.