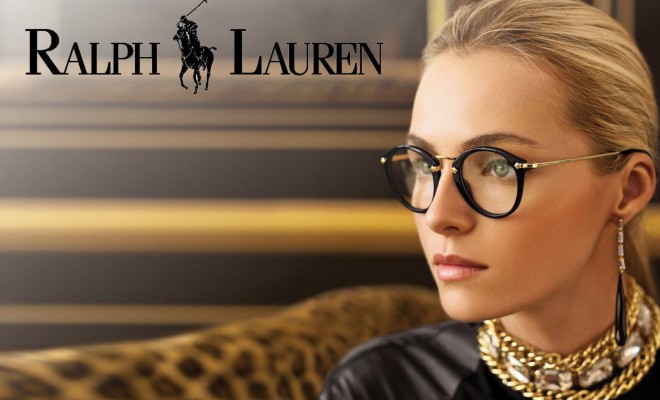 Trends
Featured Eyewear Brand – Ralph Lauren Sunglasses
By
|
Featured Eyewear Brand – Ralph Lauren Sunglasses
Classic style and enduring good looks make up the Ralph Lauren brand, and the Eyewear designed by Ralph Lauren stays true to his company's vision for high quality, tailored style and timeless fashion.
Ralph Lauren understands that you exist in multiple worlds – whether you are building a career, taking the vacation of a lifetime, managing your daily life or just enjoying outdoor activities on a weekend. For all of these worlds in which you find yourself, you must have the right clothing and the right accessories.
Ralph Lauren Eyewear provides you with the right accessories for your optical eyewear and sunglasses needs. Consider these two collections from Ralph Lauren:
The Western Eyewear Collection
Being outdoors, whether you have a ranch or not, can require the right kind of eyewear to protect your eyes from glare, UV rays and debris. You can count on your eyewear from Ralph Lauren to do all of that and fit into the Western lifestyle as well. These sunglasses give you craftsman and artisan-style detailing.
Rugged Style – Whether you select aviators or square frames, you'll find sturdy glasses that could withstand a hard day's work and transition well for riding into town.
Good Coverage – The frames in this collection are heavy and large, which makes them perfect for outdoor wear. They are the right balance between large silver and turquoise jewelry and flowing cotton fabrics or trim denim jeans.
Silver Details – Look at shirt collars, bolero ties and even cowboy boots, and you'll notice that Western style is often adorned with silver tips. This metal of choice among Western ranchers is durable and stylish, and the Ralph Lauren frames sport these same details. You sunglasses will complement the rest of your fashion style.
The Automotive Eyewear Collection
This Ralph Lauren Collection celebrates the luxury of the vintage automobile, back when cars were more than a means of mechanical transportation.
Classic Lines – The eyewear in this collection suggests the classic lines of vehicles from long ago: simple, flowing designs that allowed you to focus on the overall experience of motorcar travel. These sunglasses will add to your experience, whether you are out for a Sunday drive or are making your daily commute.
Impeccable Quality – The luxury automobiles of yesteryear were built to high standards of quality.
Leather Details – At one time, only the most luxurious of fine automobiles were accessorized with leather trim. These vintage vehicles were tailored with leather seats and details long before it became the standard in modern cars. Leather was the material of choice for driving shoes and gloves, so of course, leather should be the choice for detailing in the Automotive Eyewear Collection frames. Here you will find aviators with delicate leather sweat bars and frames trimmed completely in leather.
Ralph Lauren eyewear is designed to help you transport yourself into the world in which you want to live, whether that's forever or for just a few hours.