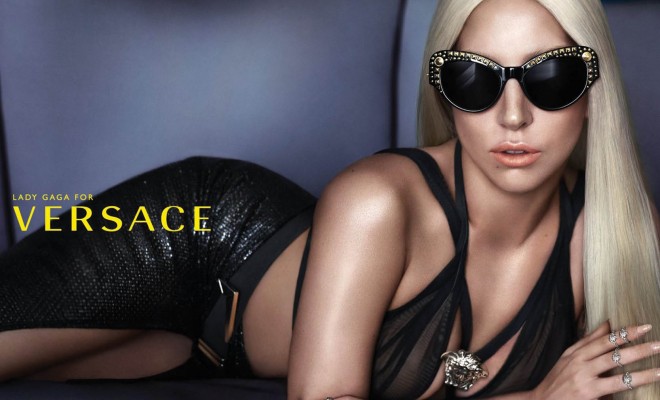 People
Featured Eyewear Brand – Versace
By
|
Featured Eyewear Brand – Versace
The House of Versace brings you the allure of luxury, the mark of glamour and the excitement of drama. Perhaps no other eyewear available to you today offers you the same combination of contemporary fashion and classic style that satisfies like Versace.
Founder Gianni Versace opened his line of haute couture clothing in 1978, but it was his sister Donatella who opened the Versace line to include accessories such as eyewear. This Italian team brought high fashion to the pop culture world, and the result is the continuous fresh pairing of drama and glamour.
The Versace style is know for its daring and bold designs that resonate with vibrant color and lines as it keeps pace with modern times. Gianni Versace once said, "I am not interested in the past, except as the road to the future." This statement sums up the Versace fashion line.
Versace eyewear in particular utilizes the greatest advances in technology and carries the Versace house branding. Versace eyewear is easy to spot. It has an appeal  all it own.
Optical Eyewear from Versace
The Versace line of optical eyewear showcases luxurious frames meant to be more than eyewear; they double as jewelry for the face. You have a variety of shapes and materials from which to choose for your frames, and rimless and semi-rimmed choices are available.
Versace has taken timeless classics and brought them to contemporary times by using lightweight metal and plastic.
Whether you want traditional looking frames or optical eyewear that stands out, you can expect stylish detailing on Versace eyeglasses. The temporal arms often bear unique features such as wrought metal designs or crystals.
Versace Sunglasses 
Your frames may take the shape of butterfly, cat eye, oval, phantos, pillow, pilot, rectangle, round and square options. For the more daring, there are irregular shapes to choose from as well.
Versace keeps abreast of the latest technologies available in eye frame materials. You can count on getting lightweight frames made of plastic or metal.
Sunglasses are no exception. Of course, Versace pays attention to every nuance of their eyewear. They offer lens colors in brown, gray, green and gray mirror silver, giving you a choice for your eyewear needs.
There are more details to look for in a pair of Versace sunglasses. For example, the newest aviators are outfitted with not only the expected double bridge and a small sweat bar, they also carry the iconic Versace logo of the Medusa on the temporal arms.
Not all Versace eyewear is blatant about promoting the Versace logo, but all Versace eyewear carries a distinctive look of glamour, drama and luxury.
When glamour and drama define you, you go to Versace. To find Versace Eyewear, you come to Designer Optical.