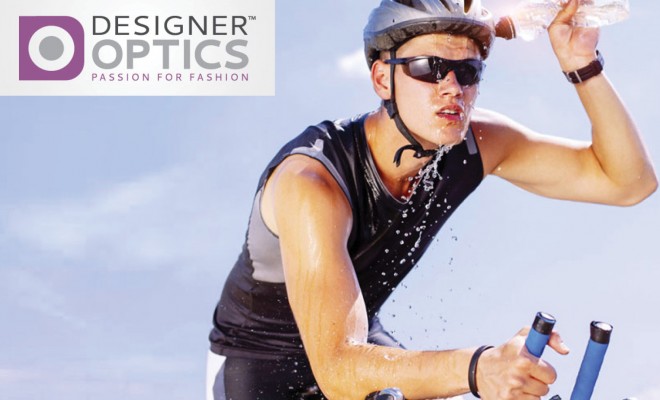 People
Eyewear for the Most Active Lifestyles
By
|
Eyewear for the Most Active Lifestyles
Now that autumn has arrived and the days are growing shorter, it's important to get outside and get as much daylight as you can.
With al the choices available for sunglasses, where do you begin to look for the right pair of sunglasses? Several factors may affect your eyewear decision. Durability and cost are two important considerations in selecting the right eyewear.
Durability
Active lifestyles require eyewear that can keep up with the demands put upon them.
Many sunglasses wearers traditionally have preferred metal frames for the greatest durability, but new materials today make metal frames a choice rather than a necessary.
Dragon Eyewear – From frames that float in water to entire optical collections aimed at athletes of specific sports, Dragon Eyewear designs eyeglasses for the most active of outdoor enthusiasts.
Wiley X – Wiley X is well known for its durability in extreme conditions, and active wearers of this brand swear by these sunglasses and optical eyewear. You'll find an array of choices, from shield eyewear and aviators to goggles with removable seals and clip-ons that do double duty. Wiley X goes where you want to play.
Flexon Eyewear – If you love the look of metal, but would like something more lightweight without sacrificing strength, try Flexon frames. They not only bend, but they also remember their original shape and return to it time after time.
Cost
Your can find the right eyewear in every price point, whether money is no object for you, or whether you prefer frugal finds.
Denim Eyewear – Denim offers durable frames for those who find themselves budgeting for many of life's influences. You may find Denim Eyewear to be the right choice if you have kids who are hard on their eyeglasses or for adults who play just as hard as kids.
Oakley – Oakley is a favorite brand of eyewear with mid-range prices that lets you define how you show up in the world. Oakley knows you are on the go, and for that reason, you may choose between HD Polarized lenses, impact protection lens and a variety of sport-specific tints for any activity you want to do.
TAG Heuer – Although this brand is at the higher price ranges for eyewear, TAG Heuer offers some of the most avant-garde eyewear available. Put your Reflex glasses on, and everyone may think you are off to a day of helio-skiing even though you are just headed to the mailbox for your grocery flyers. Be assured that your TAG Heuer eyewear will be perfect for skiing or any activity. They are impact-resistant and available in the tinted lenses you need.
Active lifestyles need eyewear for a variety of sports; you are sure to find the right sunglasses or optical eyewear for your own adventures.