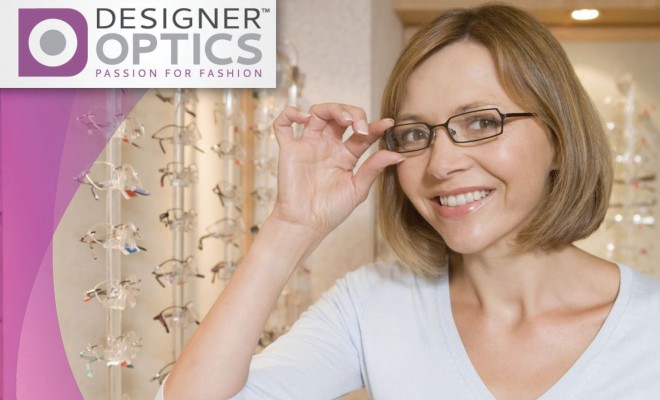 Posts
Finding That Great Pair of Eyeglasses
By
|
Finding That Great Pair of Eyeglasses
Sure you want to look good in your eyeglasses. You should look good in them; after all, they are likely to be a defining feature on your face.
One of your first thoughts may be, But will they look good? After all, you are going to have to decide which feature you will accent with your eyeglasses. Perhaps it will be your eyes or face shape. Perhaps your focus is on selecting the right pair of eyewear for business and your active outdoor lifestyle.
There are, however, other considerations to make when selecting the right eyewear for your optical needs once you have had an eye exam and received your prescription.
When you are ready to consider which frames are right for you, consider these three areas for finding that great pair of eyeglasses:
Size really is everything.
Select frames that are too small for your face, and your eye area will not have adequate coverage. Frames that are too small can mean you will be constantly looking over their tops or seeing around their edges. Unless you have chosen readers, your eyes should always be looking through the lenses rather than around them.
Frames that are too large will provide more than adequate eye area coverage, but these frames can weigh heavily on your face. You may find yourself repeatedly removing them in an effort to provide some relief, and that defeats the purpose behind your optical eyewear.
For the perfect size, look for frames that will cover 90% of your vision field
Materials matter, for your frames and for your lenses.
If you are hard on eyeglasses, you may consider metal frames. They may be heavier than other available materials, so if you are looking for lightweight frames, zyl may be your best bet. It can be fashioned with incredible colors and prints, but it is not as durable as metal.
You will also have to decide whether you want glass or plastic lenses. You'll find the plastic lenses to be both durable and lightweight, making them an excellent choice for those who are active or for children. Consider also whether you want scratchproof or anti-glare lenses.
Fit before fashion.
Make sure your frames will give you the best fit possible. The bridge distance between your eyes, the width from temple to temple, and how far it is from your eyes to your lenses are critical for your comfort. Should you select bifocals, your optometrist will also need your vertical measurements. Even your nose pads can make a difference in overall fit and comfort.
Whether you are selecting your eyewear for business or pleasure, if you take size, materials and fit into consideration when choosing your frames, you are more likely to find the right pair of eyeglasses for your needs – and good looks.