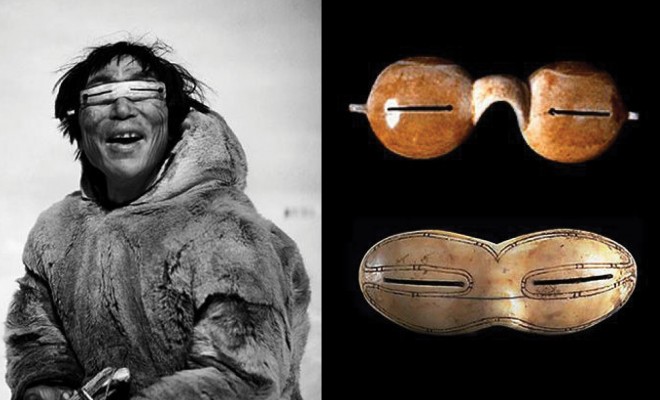 News
Making Your Eyewear Part of Your Halloween Costume
By
|
Making Your Eyewear Part of Your Halloween Costume
If you have been a little busy lately and just discovered that Halloween is around the corner, it may be time to put your costume together.
Is it too late to rent or purchase something spectacular? The good news is that it's not too late to create your own sensational costume with what you have, depending on your eyewear.
Here are some quick ideas to get you to that party in costume . . .
If you have a pair of aviator sunglasses, channel your inner Tom Cruise. You can recreate the look from the scene in Risky Business where Cruise dances in the house wearing nothing but a shirt, some socks and his Wayfarers. You'll need an oversized white button down shirt long enough to reach mid-thigh, dark socks and a hand-held microphone. Don your Wayfarers and you're ready to go.
Tag team with a friend and go as "Thelma and Louise" if you have cat-eye frames. You'll need a gauzy scarf to wrap over your head and around your neck. Add some red lipstick and a big smile, and you are ready for your Halloween ad0venture.
You'd rather wear your optical eyewear? Everyone loves a superhero, and many people love the person who becomes that superhero. Take Clark Kent, for example. If you have a pair of eyewear with square frames, part your hair on the side and put on a dress shirt and tie. Leave a couple of buttons over your sternum undone so the superman logo under your shirt can be seen. Extra points if you have a superman t-shirt; if you don't have the t-shirt, you could print the "S" logo on your printer and fasten it to a t-shirt.
Superheroes don't have to wear capes; some of them wear pearls. Pull out your little black dress, put on choker length pearls – three or four strands, if you have them, twist your hair into a chignon and add oversized or Wayfarer sunglasses; you can be Audrey Hepburn.
Got a red and white-striped shirt, a pair of blue jeans and some round frames? You are ready to rock the night as Waldo.
Perhaps the quickest and easiest costume is to wrap your hair in a white bath towel, throw on a white terry bathrobe and put on your cat eyes frames suggesting the character of Pola Debevoise, played by Marilyn Monroe in How to Marry a Millionaire.
With a little ingenuity, you can come up with a fabulous costume.
With your good taste in eyewear, you can pull off any ensemble, whether it's Halloween or any other day of the week.