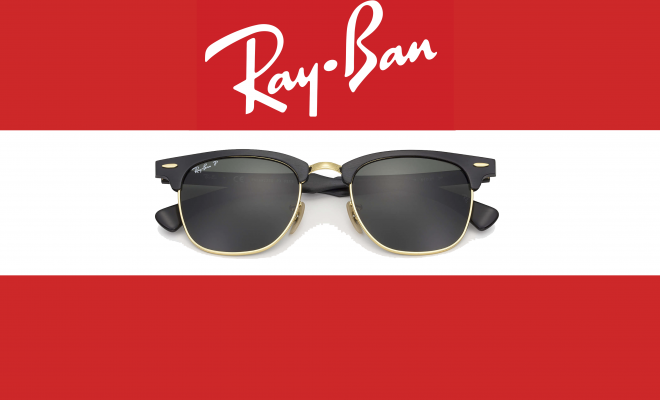 News
How Ray Ban Has Remained Iconic For Over 70 Years
By
|
We've been in business for a long time – we've had the pleasure of helping thousands of people find eyewear styles they love as well as the perspective to observe trends and designer brands that have both exploded into popularity and faded into obscurity. But one brand that never seems to lose momentum is Ray Ban.
What makes Ray Ban so popular, year after year?
It's an interesting question, and for those people who are looking for a really great pair of sunglasses that work with everything, it's a pretty interesting answer.
---
A Little Bit Of History | A Little Bit Of Style
The truth is, Ray Ban has not been a consistent hit year after year – as far as "the market" is concerned. But, they have been around for over 60 years and that seems to contribute to their magic.
Aviators are Cool. They're cool from the time when 'Cool' was being invented. It's a pretty obvious connection that Ray Ban's Aviators were invented for pilots back in the 1930's. That's also where the half-mirror lense comes from – top half mirrored for protection from the sun, bottom half un-mirrored to allow for better visibility of a pilot's flight equipment.
What was another thing that was really cool back in the 30's and 40's? Yup – Smoking.
Ray Ban also released a model called the Shooter which came with a built in cigarette holder to free your hands to fire your rifle. The Shooter is still available today, although we doubt many people know what that little ring is for, unless you're really into Hunter S. Thompson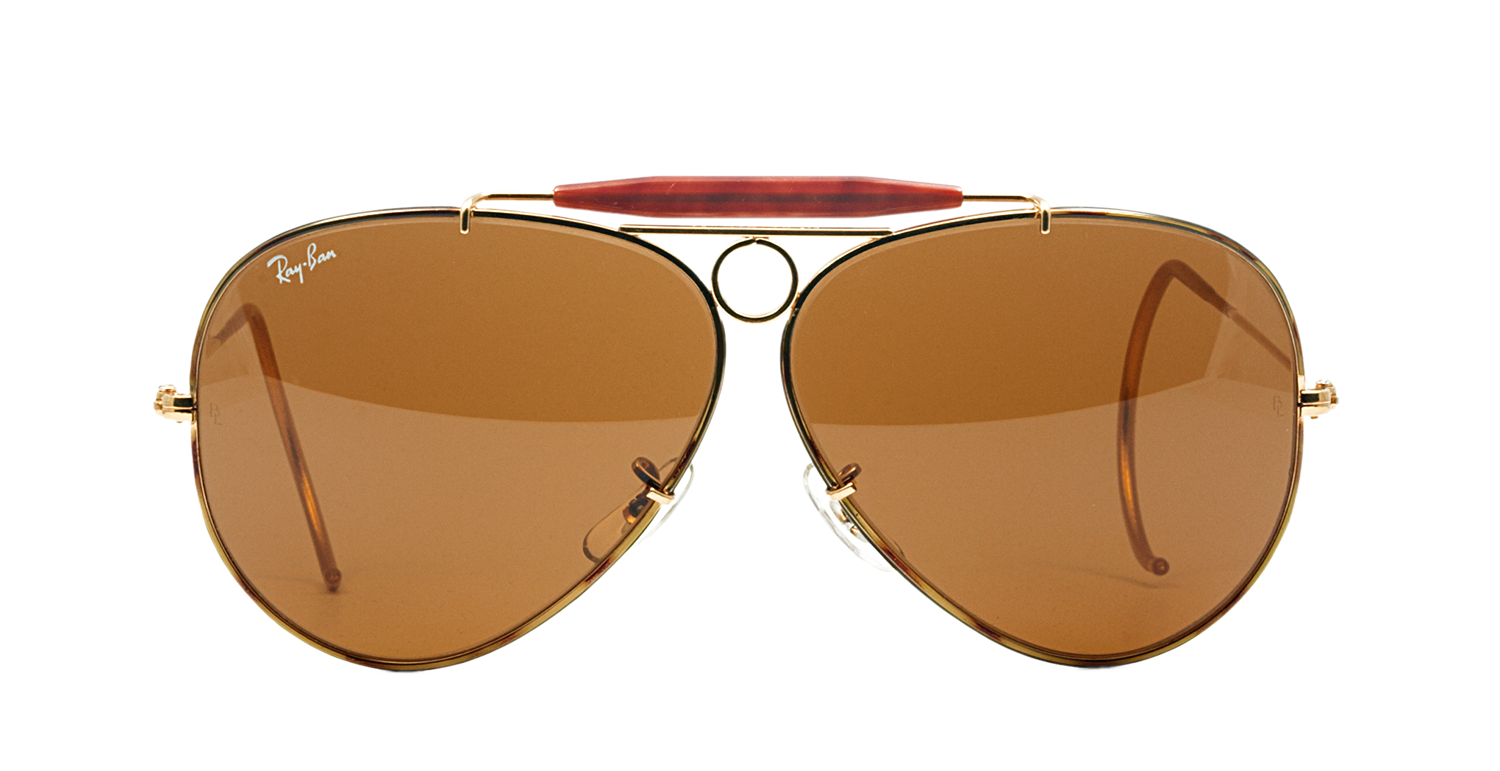 Given the culture of the time, it's no surprise that Ray Ban was quickly and aggressively adopted into popular culture with celebrities and just about everyone else.
Then, in 1952 comes the launch of their other signature style, the Wayfarer – and between James Dean, Audrey Hepburn and Bob Dylan, the Wayfarer becomes a timeless icon in its own right.

---
But There's Something About That Style
Whether we're talking about Ray Ban's Aviators, Wayfarers, Clubmasters, etc.. there's something about them that's hard to put your finger on.
Yes, they're kind of 'Retro' in the sense that they've been around for the better part of a century. But, they're also not retro. They're not ironic, or style-clashing. They just look good – they always have and they probably always will.
Not only do they look good, but they look good on just about any face shape. Which is an extremely rare quality.
---
Things You Should Know About Ray Ban
Okay, enough with the History lesson. Aside from all these deeply ingrained cultural reasons for loving the Ray-Ray's, what do you need to know about them before you decide to spend your hard-earned money?
Quality
Ray Ban has established themselves as a brand that means durability and quality.
While there are a lot of imposters on the market, genuine Ray Bans are carefully crafted with seamlessly fitted lenses, quality embedded metal temple hinges, and otherwise quality materials and branding designed to last.
Design
There are many design features outlined in Ray Ban's list of available product features from Frame Innovation to Lense Performance.
Some of the listed features include extreme durability, ultra lightweight titanium frames, a special focus on comfort and even some hypoallergenic options.
Buyer Awareness
Don't be surprised to find that your Ray Bans are not made by a company called Ray Ban.
Ray Ban was purchased by an Italian company called Luxottica back in 1999. According to Forbes, Luxottica owns approximately 80% of the major eyewear brands on the market. Does this contribute to the higher costs of designer eyewear?
This is a statement from Luxottica:
"We're proud to make some of the most beautiful and highest quality eyewear in the world, but we are in no way a monopoly. In reality, the optical industry is very competitive and fragmented. Of the close to 1 billion pairs of glasses sold worldwide last year, only 93 million of them were produced by Luxottica – less than 10%. Also, there are literally thousands of eyewear brands available to consumers today and Luxottica makes eyewear for around 30 different brands, only a few of which we actually own. Even on the retail side, half of all glasses sold in the U.S. are done so by independent opticians. The other half are sold by chains including Costco, Walmart, Solstice and many other non-Luxottica brands. So yes, while we have a fantastic portfolio, it is false to say we control the market."
Whichever side of the fence you land on this thought, it's true that designer eyewear can be expensive, but designer eyewear also means high quality and great craftsmanship. It's for these reasons that we aim to keep our prices as low as possible.
---
Your Key Takeaway
There is a lot of fun to be had in coordinating a different pair of sunglasses with every outfit, but it's especially important to have one really good staple pair (especially if you have no interest in coordinating your eyewear with your outfits!).
As one of the most iconic eyewear brands in history, Ray Ban offers a timeless and versatile look for any occasion.
Ray Ban is also one of the most replicated brands on the market. Before you make your purchase, make sure to use a site you trust, or follow these guidelines on evaluating the genuineness of your new glasses.