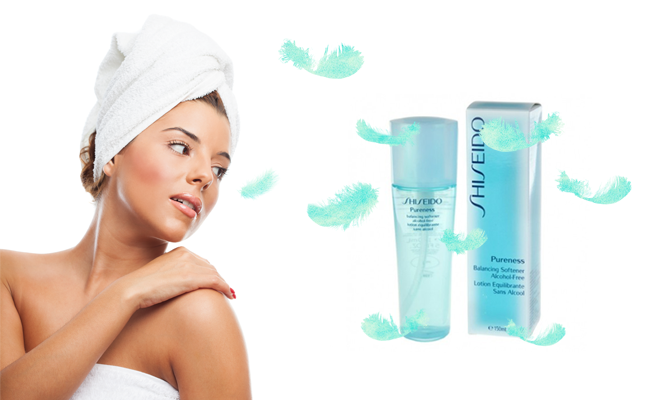 News
Brave the Winter with These 6 Skin Care Tips
By
|
Brave the Winter with These 6 Skin Care Tips
With winter in full force, you are bound to notice its effect on you. The harsh climate and constant chill can impact your health and be felt everywhere — especially on your skin.
Those cold temperatures and the low humidity will make you feel like donning your sweats or lays of clothing that prevent you from dealing with your dry skin — other than to scratch it — but the best practices for great skin in the winter include these skin care tips.
Tepid temps, please
The weather outside is frightful, you're freezing, and the first thing you think of for your shower is to turn the left side knob all the way up, right? Don't do it.
A hot shower is no friend to your skin. Instead, try a tepid shower. The cooler water temperature is less likely to strip your skin of important and necessary oils that keep it moist and supple. These oils help you retain moisture in your skin, and that's important during the winter.
Exfoliate your skin
Before you step out of the shower, take time to exfoliate your skin. Gently sloughing off the dead skin cells can help your skin retain moisture. That means less itching and scratching from dry, flaky skin and more enjoying the textures of sumptuous winter fabrics against your skin.
Pat, don't rub
Rubbing your skin too hard once you get out of the shower rubs off that final layer of oil, leaving your skin open to drying out more quickly than you want.
Pat yourself dry with your towel, and your skin will love you for it. It will also be ready for the next big step, which is the moisturizer.
Moisturize
Lock in an additional layer of moisturizer immediately after your shower. The moisturizer helps your skin retain the moisture already in it. Use a product like the Shiseido PURENESS Moisturizer 5.0 OZ  to help slow down your skin's tendency to dry out. Water then oil  no oil then mist  Another skin care tip is to apply water based-products before oil-based products; a water-based product won't permeate a thick oil-based moisturizer. If you're not using an oil-based product, consider misting your skin before getting started.
Choose the right products
For the ultimate in hydration, look for or moisturizers with ceramides or glycerin. Mineral oils and colloidal oatmeal also help to lock in moisture, but you may find that a skin care product like the Biotherm LAIT CORPOREL Moisturizer hydrates best with it milky properties and texture.
Begin from within
Another skin care tip is to drink plenty of water. Conventional wisdom says that eight glasses of water a day are about the right amount, but that total can vary based on activity level and body weight.
Dry, cracked skin is no fun. These six skin care tips can help you avoid it completely.