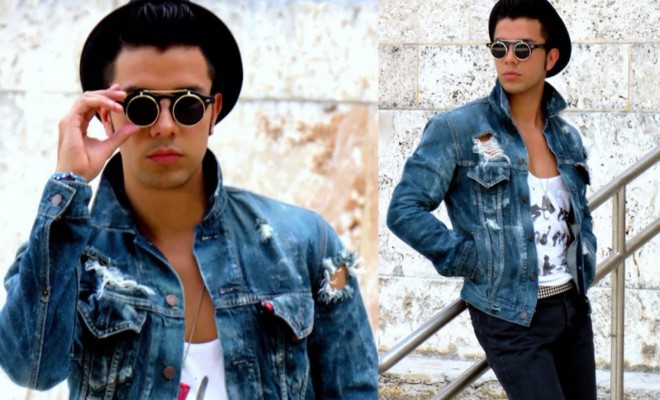 People
Round Sunglasses You Need Now
By
|
Round Sunglasses You Need Now
It may be true that all you need is love, but you also need a pair of round sunglasses.
Inspired by musicians, artists and other celebrities such as John Lennon, Jennifer Anniston, Michael Jordan, Ashley Olsen, Johnny Depp and Gwen Stefani, round sunglasses are a throwback to the midpoint of the last century, and they mark a time of turbulent music, beat poetry and avant garde art.
It was easy to wear those round sunglasses with rosy tinted shades, and many beatniks wanted to drop out, tune in and otherwise set themselves apart from the status quo. Today these sunglasses are simply cool.
Small round sunglasses, also know as circle glasses, are large enough to protect the eye and shade it, but no more. These sunglasses were for the coolest of the cool, the minimalists who sought to take care of basic needs.
Today's circle sunglasses come in a variety of sizes, from the extremely tiny to the oversized statement pieces, and many of them feature elaborate resigns, from double bridges and double temporal corners to unusual nose pads or protective side shields to get the sun form getting around the frames.
Some of our favorites include:
Persol round sunglasses in Havana feature a contemporary interpretation of a classic style The gray lenses are perfect for everyday outdoor activities because they provide excellent visual clarity. These sunglasses may remind you of a time when touring in your car was popular, and good taste was everything. The temporal corners contain the iconic silver arrow insert of Persol eyewear.
Emporio Armani 4062 Sunglasses in gunmetal gray are a combination of bohemian style, retro design and steampunk. They are round black frames, gunmetal accents and a double bridge that will make you wonder where the next adventure will be.
Tod's 96K Shiny Dark Green Sunglasses are a treat for nature lovers who appreciate brown lenses that allow better distinction of land and water. The frames sport thin wire frames in dark green, and the temporal arms and bridge are a steely silver.
Of course, you need not rely just on round sunglasses for your hipster style. There are plenty of non-traditional and traditional frames for your choosing.
Ray Ban makes round optical eyeglasses in their 2500 gold series, and you get the simple round style you love and appreciate. Simple thin wire frames encircle the lenses, and the temporal arms are fitted with clear plastic guards for added comfort.
The greatest luxury sunglasses make the world go 'round, especially if they are luxury round sunglasses.
It's likely that small round sunglasses will be in style regardless of other trends that was and wane.