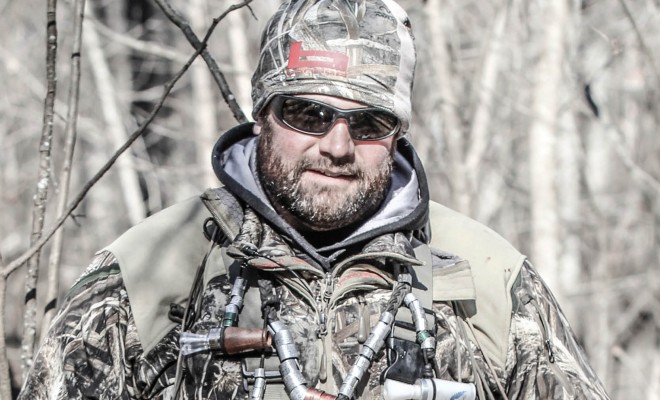 Posts
Serious Eyewear for Serious Sportsmen and Women
By
|
Serious Eyewear for Serious Sportsmen and Women
Are you ready to get in some hunting and fishing? Remember to take your sunglasses with you.
While there are valid arguments for and against wearing sunglasses during sporting activities, let's assume you want to protect your eyes from ultraviolet radiation, glare and even flying objects.
The sunglasses you can pick up a convenience store may not be what you need for maximum eye protection.
Savvy sportsmen and women know to check out the frames, sweat bars, polarization, lens color, and pads on the sunglasses they select.
Frames
You may want to consider matte finishes for your sunglasses because otherwise shiny frames will create glare. Keep your sunglasses off the top of your head, too. As you move through brush, you may spook the game you are stalking.
Sweat bars
Sweat bars were designed to keep the sweat out of your eyes when you couldn't reach up and wipe your forehead yourself. Anyone who has been deer hunting knows there may be no time to recover from wiping your brow when a 12-point buck walks into view of your scope. Look for leather sweat bars that reach from inside corner of the eye to inside corner.
Polarized lenses
Polarized lenses reduce glare and protect your eyes. You will have to decide between polarized glass, which is heavier and more fragile, but does not scratch easily or polarized polycarbonate, which is lightweight and shatterproof but easily scratched
Lens color
Green and gray are favorite lens color choices for their ability to reduce overall glare. Other colors such as copper or amber assist with differentiation between land and water.
While the dual layer of the tint and mirror on your sunglasses may be perfect for your visual acuity in any bright light, the mirrors will reflect light. Giving you the effect of flashing headlights.
Keep in mind your location and light. It may be a good idea to have several different lenses on hand for different times of the day.
Nose pads or no nose pads
You don't want to look over the side of your boat as you reel in the big one, only to feel your sunglasses slipping down your nose. In the split second that comes next, you have to decide: the fish or your eyewear? You don't want to be in this position; either choice could be costly.
Maui Jim offers sunglasses designed to help you see better in low light situations.
Many hunters and fishermen swear by their Ray Bans throughout the hunting season.
Smith has interchangeable lenses that will give you optimum use from your sunglasses.
Oakley and Wiley X offer ballistic grade eyewear to protect your eyes from spent shells that fly upward.
Sure, you could fish or hunt with the sun behind you, but the right sunglasses could make all the difference.