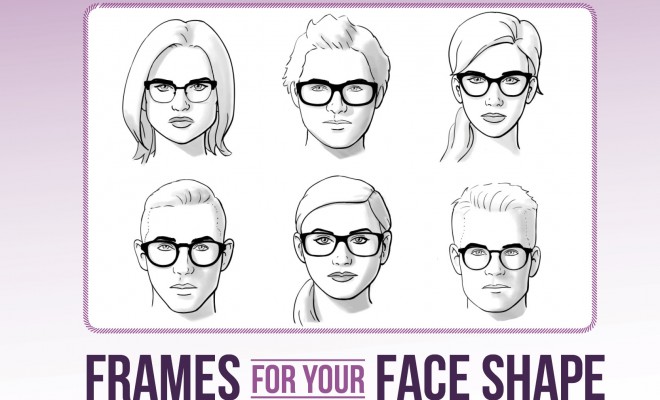 Posts
The 8 Best Frame Styles for Your Face
By
|
The 8 Best Frame Styles for Your Face
With the variety of choices in prescription and sunglasses frames available to you, it can be a difficult choice in picking out the right frames to fit your face. After all, who doesn't want to look great in their glasses?
Looking your best comes down to the shape of your face.
Your face shape can determine the style of your hair, the type of jewelry you wear and even the style of frames you select for eye protection and fashion.
Here's a simple guide to help you.
Begin with the Geometry of the Face
Faces usually fit into one of four shapes.
Heart – Wide at the forehead and narrower at the chin.
Round – A narrow forehead and narrow chin but wider cheekbone.
Oblong – The forehead, cheekbone and jaw line are of similar width.
Square – Similar to the oblong shape in the width of the forehead, cheekbone and jaw line, but shorter in length than the oblong.
Now Let's Look at Frames
It may seem like there is and endless amount of choice available to you in frames, but they are eight basic shapes to know.
Wayfarer – These frames are a bit oversized and have rounded corners and a strong brow line that give the frames an edgy look.
Rectangular – Similar to the square frames with perpendicular sides, the rectangular frames are narrower in width than they are in length.
Cat Eye – With frames that sweep back form the eye, Cat Eye's give you a feminine flair.
Square – These frames are even on all sides.
Oversized – Butterfly and Jackie Ohs are some of the styles that make up the dramatic oversized frames. These frames cover your eye area and brow.
Round – These are circular frames that usually cover just the eye.
Aviator – These are oversized frames with tear-drop shaped lenses.
Shield – The shield provides complete eye area coverage by what looks like a single lens; the nose bridge is usually not visible.
The Right Frame for the Right Face
Try pairing these frames with the following face shapes.
Heart – Wayfarer, Cat Eye, Rectangular
Round – Wayfarer, Cat Eye, Square
Oblong – Wayfarer, Aviator, Oversized
Square – Round, Aviator, Shield
Try to avoid wearing frames that match the shape of your face. Round frames on a round face or square frames on a square face accent the shape, and they can create a caricature effect.
The best way to discover which frames look the best on you is to experiment, not only with frames, but with the material and colors they come in as well.