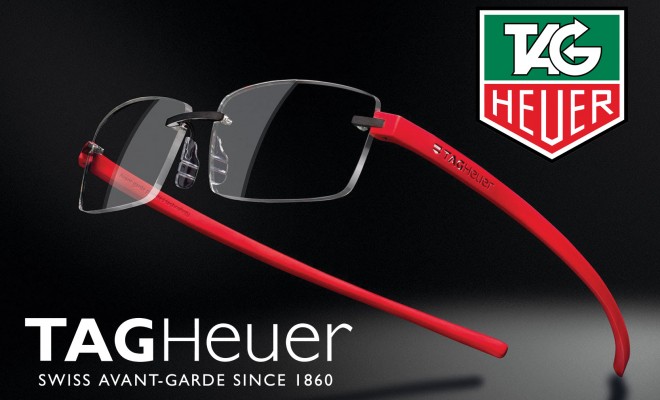 Posts
Designer Optics Proudly Introduces Tag Heuer Eyewear to Our Collections
By
|
Designer Optics Proudly Introduces Tag Heuer Eyewear to Our Collections
Tag Heuer is globally recognized for their innovative eyewear designs. Respecting their fine eye for details, Designer Optics now has the privilege of offering their distinct glasses to our valued customers.
It Was Only a Matter of Time
Tag Heuer has been a producer of fine watches and time pieces since 1860. During their 150 years they have developed the world's most accurate stop watch, gone to space, and created a line of ground breaking eyewear that is suitable for any style.
Avant-Garde Eyewear
The Tag Heuer eyeglass collection is designed and manufactured in a workshop located in the French Jura. Their regional production center, Morez, is where experts hand craft individual pieces to perfection. These glasses are known the world over for the advanced design schemes, innovative materials and ergonomic engineering. Although function is what drives their design rather than fashion, Tag Heuer still manages to fuse the two perfectly.
What stands out most when you don a pair of Tag Heuer glasses is its wearability. Extremely light and comfortable, you would hardly know they were there if not for the admiring stares. These are frames that are made to handle the demands of daily life and sports performance, yet are still feather light.
Drawing from materials used in fine Swiss watch making, Tag Heuer is able to achieve solutions for better efficiency and comfort. The use of Beta Titanium, Carbon and 316L Stainless Steel allow for better ergonomics, while luxury materials such as calfskin, alligator and python set the eyewear apart as being one of the finest on the planet.
The Collections
Tag Heuer provides their exciting innovations for both prescription eyewear and sunglasses. With both you are going to find sporty designs to fit any lifestyle:
Reflex – The Reflex collection offers a stylish solution to the slipping challenge. Rather than relying on a temple that slips behind the ear, Reflex glasses use straight temples and just the right amount of pressure to hold your glasses in place.
Urban – Modern and sleek, the new Urban collection encompasses the adage that less is more. Expect classic styling in a feather light frame whose understated sophistication shines through.
Automatic – Designed with the distracted athlete in mind, the Automatic relies on a unique hinge mechanism that allows the wearer to remove the glasses swiftly with one hand while never taking their eyes off of the road.
L-Type – The L stands for leather, the fine material used to provide smooth comfort in the temples. These rimless glasses are a shout out to the gentleman driver who appreciates the finer things in life.
Trends – The most popular in the Tag Heuer collection, Trends relies on bright contrasts in color to make these revolutionary frames. Choose the shape and color that best reflects your sense of style.
Designer Optics is delighted that we are now official retailers of this futuristic brand of designer eyewear. Try on a pair for size and be amazed by the high quality craftsmanship which results in frames of superior comfort and style.