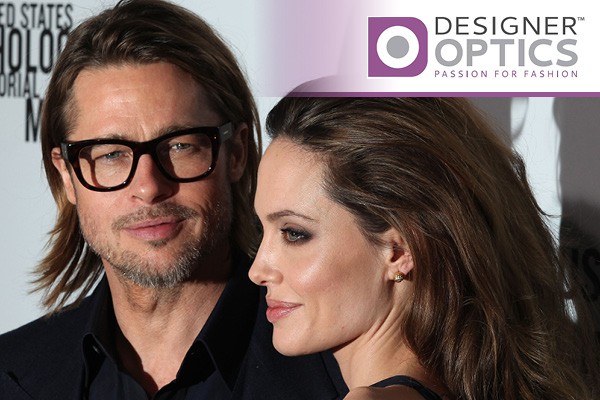 News
Welcome to Designer Optics Blog
By
|
Welcome and thanks for popping in on the Designer Optics blog page. Here you are going to find all things fashionable in eyewear. From which designer shades your favorite star is wearing, to how to choose the right ones for your face. We don't just sell frames and lenses; Designer Optics is committed to making sure that all of our clients are sporting an eyewear look that they feel confident in.
Eyeglasses are more than a necessity, with designer looks now available, they have become a fashion accessory. Learn how to use your need for clearer vision into a statement about your sense of personal style. With different shapes, colors and lenses, eyeglasses are now custom suited to meet everyone's taste.
For decades, Hollywood has been setting the bar in fashion trends. This is true not only for clothes and shoes, but for eyeglasses too. Want to emulate the Angelina Jolie look? We're going to tell you what shades she's wearing and which one of ours is the best match for the best price. Like the scholarly look of her husband Mr. Pitt, well we'll have you covered their too. We are up on all of the latest trends in designer eyewear so that we can bring them to our valued clients at an affordable price.
We do indeed have a passion for fashion, and are always on the lookout for the latest styles to hit the eyeglass racks. Stop here often when you want a sneak peek at what's trending now, who's wearing what, and how to work it into your stylish look. Once top designers started taking an interest in eyewear, the industry changed forever. Top names like Stella McCartney, Michael Kors and the iconic Gucci all have impeccable collections of glasses to make the eyes look stunning.
With our Designer Optics blog, our intent is to entertain and educate our clients on everything having to do with vision and eyeglasses. Find articles on common eye issues and the best treatment methods, or what is entailed with a visit to the eye doctor. We also plan on giving expert advice on how to help kids with vision problems, and make the transition to glasses easier on them.
There is a lot more to the vision industry than meets the eye. Eyeglasses and the brands that manufacture them are rich in history and stories that you may have never know. It is our intent to make our clients as passionate about their eye accessories as they are about all of the other clothes, shoes and accessories that make up their daily wardrobe.
We are looking forward to expanding on our blog weekly, bringing more stories, articles and advice that will help to make your vision and eyeglasses as exciting to you as it is to us. Designer Optics is more than just a place to find the perfect frames to fit your eyes, we are visionaries of vision, and all that pertains to it.
Welcome to Designer Optics Blog
See you soon!