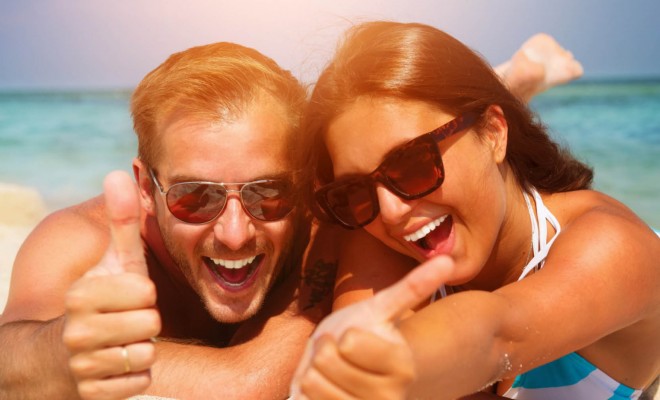 Stories
Winter Getaways That Will Make You Want Your Designer Sunglasses
By
|
Winter Getaways That Will Make You Want Your Designer Sunglasses
Winter is almost here, bringing with it sleet, snow, chilling winds, frigid temps and relentless days of limited sun. With Jack Frost nipping at your nose, you are probably already thinking of being anywhere but here.
If you are dreaming of a balmy getaway involving your designer sunglasses, consider some of these spectacular destinations full of sun and warmth, as well as the perfect eyewear brand for enjoying them.
Havana, Cuba – If you were smart enough to book your trip well in advance, permit yourself the luxury of disconnecting from social media and reconnecting with people. Revel in the rich heritage of insanely creative artists like musicians modeled after the Buena Vista Social Club and get to know the people here. Your designer sunglasses? Retro-looking Ray Ban Wayfarers, of course!
San Miguel de Allende, Mexico – Known as an expat community full of artists, this charming town in Mexico will have you quickly forgetting the hustle and bustle of live back home. Take a journal or pick up some paints, and wake up your inner writer or artist. Enjoy the bright colors and rose-colored buildings while wearing your Dolce & Gabbana designer sunglasses.
Maarten – Made up of a Dutch side and French side, this tropical paradise in the Leeward Islands will meet your needs for busy days and a rich nightlife, or you can hide out at some of the lesser known beaches for a secluded getaway from the cruise ship tourists that frequent this stop. Wear your glamorous Gucci designer eyewear while you sip rum punches brought to you by a waiter at the beach, and keep your eyes open for Hollywood legends who frequent this paradise.
Seychelles – If getting away means getting really far away, consider the Seychelles for your next big winter vacation. Located between Africa and India, these jewel-like islands offer some of the best scuba diving and swimming, and January boast the Seychelles Sailing Cup. Book yourself a room in Mahé and take your Ralph Lauren designer sunglasses. The gentle trade winds create endless days of bliss, perfect for an extended vacation.
San Diego, California – If you want to remain stateside, San Diego can give you some of the best weather and views around. Enjoy a variety of activities that involve the water as well as plenty of opportunities for visiting museums, zoos, galleries and gardens. Your Juicy Couture designer sunglasses have you covered.
Go ahead and grab your new sunglasses now. Even if you are not able to dash off to one of these destinations, knowing you are ready for spring and warmer weather with the latest in sunglasses fashion will have you feeling warmer in no time.