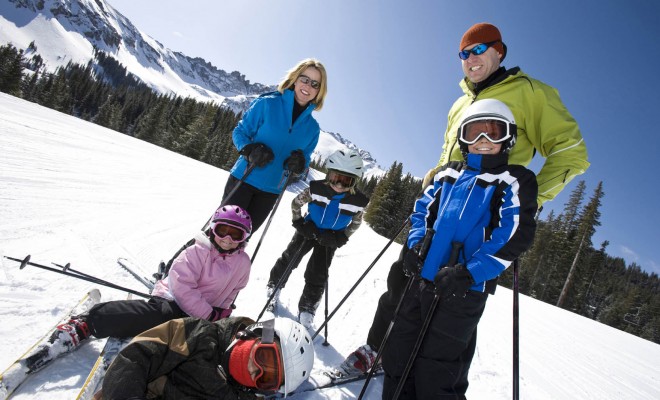 Stories
Designer Sunglasses for Snow Sports
By
|
Designer Sunglasses for Snow Sports
Layers of clothing. Check. Warm socks. Check.
Mittens/gloves, scarves, jacket, hat. Check, check, check and check.
Designer sunglasses? Of course!
You might be tempted to head to your favorite slopes this winter without those sunglasses, but don't do it. Designer sunglasses can provide you with the type of quality eyewear you will need for mastering extreme outdoor weather and shredding powder like the black diamond skier you are – or want to be.
Sure, it's winter, but the sun still emits UV rays that are harmful to your eyes, and in addition to the dust in the air, you'll also be facing snow and ice, literally. Your designer sunglasses can be the difference in protecting your eyes, if you know what to look for.
What's in a frame?
Opt for the most lightweight sunglasses you can find. You'll be thankful that these designer sunglasses will feel comfortable for hours on the slopes. Nylon will afford you light frames that are also more flexible and durable than their acetate or metal counterparts.
Save the pretty acetate frames for less strenuous outdoor activities such as the sleigh ride or an afternoon dip in the hot tub.
Get a grip
Check the designer sunglasses you'll be wearing on the slopes. What kind of nose pads do they have? Nose pads on sunglasses help to hold the frames in place for athletes and outdoor enthusiasts. The best nose pads are more like grips, and you may want to get sunglasses containing not only good nose grips, but also temporal grips.
You can also put your sunglasses on a neck strap to help keep them in place.
Lenses, inside and out
First, let's talk materials. The lenses you select should be impact-resistant and made of polycarbonate at the very least. You'll find that these lenses give you the needed clarity of vision, and the good news is that polycarbonate is less expensive that NXT polyurethane and more durable than glass.
The color of your lenses in designer sunglasses matters, too. Green, gray and brown are traditional lens colors that help to minimize brightness without distorting colors as they truly are. These are not, however, the only options for color in your designer sunglasses intended for snow sports.  Many fashion designers have also created lenses in red, which helps the wearer see contrasts better in low light. You might also consider yellow lenses to help you see better in hazy conditions. Keep in mind, though, that yellow will not protect your eyes from UVA and UVB rays as well as green, gray or brown lenses protect.
You might also want to look for polarized lenses to significantly reduce the glare you could experience from expanses of snow.
As you continue packing for the slopes, take a closer look at your designer sunglasses, and choose wisely for protecting your eyes during every outdoor adventure.
Designer sunglasses for skiing and other snow sports? Check!