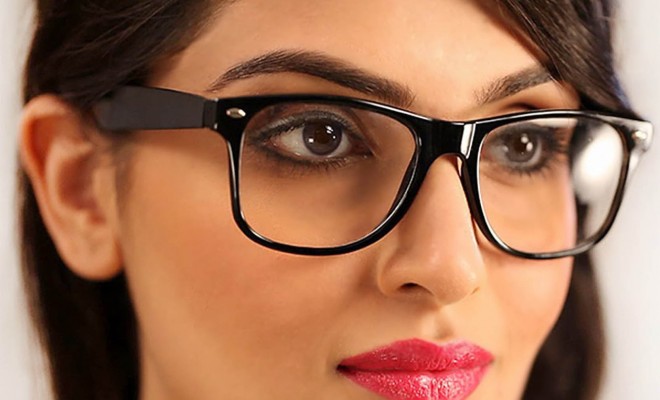 Posts
The Most Practical Prescription Eyewear Choice You Can Make
By
|
The Most Practical Prescription Eyewear Choice You Can Make
It's tempting to the frames before the prescription.
When you need prescription eyewear, you have thousands of eyeglasses frames from which to choose. That's a good thing, because you don't want to end up with boring, ho-hum eyeglasses.
Hands down, frames are the one thing most people consider first for their prescription eyewear. After all, if you are going to wear eyeglasses, they ought to look good, right? Most optometrists will confide that their customers tend to spend significantly more time picking out the frame style than the lenses through which to see than in any other part of the process.
It's understandable that frames rank first in deciding on the right pair of prescription eyewear. Your frames are likely going to be the first thing that you – and everyone else – notices about your new glasses. Not looking at new frames is like not looking in the mirror as you walk past it.
With the choices in style, material and color available in today's eyewear, you'll naturally be attracted to how great your frames look on you. Who wouldn't want to wear a fine pair of Prada or Persol eyeglasses? Armani eyeglasses are dashing, and so are the Ermenegildo Zegnas – classic style and the epitome of good taste. There are plenty of luxury designers and styles from which to choose, and it's easy to dream of fine eyewear and how fantastic the frames will look on you.
Sometimes, though, it's better to ignore the temptation of glamorous and fashionable frames until you have had an opportunity to get your prescription. In fact, the most practical prescription eyewear choice you can make is to focus first on your prescription.
Whether you require single vision prescription lenses, reading lenses or something more complex, like high index prescription lenses, that script will dictate which eyeglasses you can and cannot wear.
Most high fashion eyewear designers try to ensure that their frames can handle your prescription, but some styles might not be conducive to getting the lenses you need for better vision. The frames may be too large (not recommended for glasses lenses that sit heavily on the face) or too narrow (in the case of trifocals). The decision to get progressive lenses may affect whether you should purchase round frames or Wayfarers.
To get a head start in sifting through the many frame options available to you, ask your optometrist to suggest which shapes may work best for your prescription needs. Then narrow down your choice of frames until you find the style that is right for you, because looking good is important in getting glasses.
By placing your vision needs first, you'll be able to get the style of eyeglasses that not only looks good but also is the most practical prescription eyewear choice.