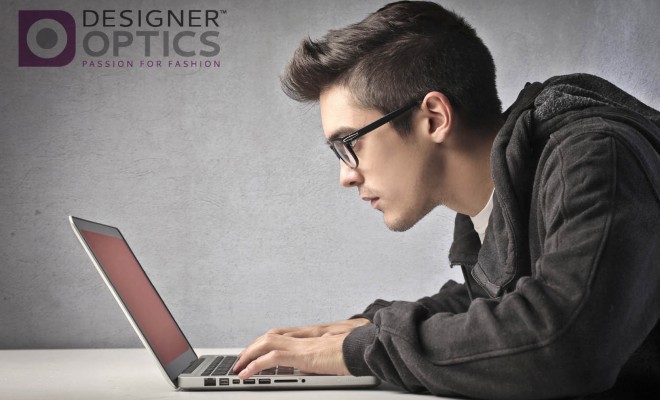 Posts
4 Spectacular Reasons to Purchase Designer Eyeglasses Online
By
|
4 Spectacular Reasons to Purchase Designer Eyeglasses Online
There's a better way. You don't have to take time off from work or school to purchase new eyeglasses. You don't have to pay exorbitant prices for your eyewear or be limited to a few paltry choices that you wouldn't be caught dead in. In fact, you can purchase your eyeglasses online.
Time is on your side.
You save time by not travelling to a physical location to meet your eyewear needs. There's no need to take a day off work or pull the kids out of school. Shop from the comfort of your own home.
By shopping at your own convenience, there's no pressure to go and buy something. You can place a pair of frames in your cart and continue shopping now, in a few days or next week – when it's convenient for you.
You'll save money.
Purchase your eyewear online, and you'll discover some pretty amazing prices. Your new eyeglasses or sunglasses will cost a fraction of what you might be charged elsewhere, due to lofty overhead expenses that forces retailers to sell their eyewear at a higher price.
An online retailer of designer eyewear can offer you the same quality and will guarantee that their product is authentic. Get your eyewear online, and you won't be being paying for a fancy store or a pretentious name. You will get the signature eyewear you've been looking for, and you'll have money left over.
There are more options.
How many times have you been to a retail shop for your eyeglasses and been disappointed because there were so few pairs from which to choose? Don't blame it on the retailer. No retail store could house the choices available to you in eyewear like an online retailer. There's just not enough physical space to hold everything in one physical shop.
For the most diversification in eyewear choices, do some online exploring. There's an amazing array of eyewear online; all you have to do is narrow down your choices.
Online salespeople get a salary, not a commission.
Upselling can happen anywhere, but generally speaking, there's little upselling when you purchase your eyewear online. That's because the sales people don't work on commission like they do in so many other retail stores.
You can expect your online sales staff to be knowledgeable and friendly, but they won't hammer you with the need to upgrade when you already know exactly what you want in optical eyewear or sunglasses.
Eyewear from the best high fashion designers has never been more within your reach when you purchase your eyewear online.