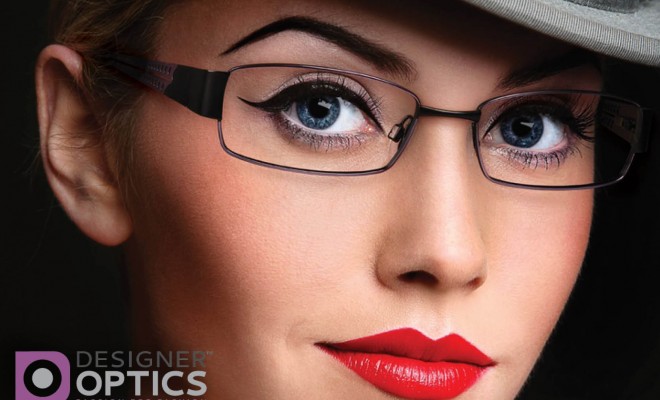 Posts
Metal Eyewear Frames You'll Wish Were Yours
By
|
Metal Eyewear Frames You'll Wish Were Yours
Although most frames are made out of plastic or acetate, metal eyewear frames are the next most common for frames. The metal alloys used most often for eyewear include aluminum, monel, titanium and stainless steel, but other metal types are available. There are benefits and drawbacks to each of these materials.
Aluminum
Aluminum will sit so lightly on your face that you may not even realize you are wearing your metal eyewear frames. You will find that the hinges on aluminum frames respond poorly to soldering, so attachments such as nose pads and temporal arms are often riveted or screwed in place. If you are hard on hinges, aluminum frames might not be the right choice for you.
Berylium
If you love the look of titanium but don't want its cost, turn to beryllium. You will find it to be lightweight yet strong, and like titanium, it can be colored if that's your preference.
Flexon
Made from titanium, this newer memory metal withstands the twisting and bending that some metal eyewear frames are subjected to. Flexon is also lighter feeling than many of the other metals in eyewear frames. Keep in mind however, that while it is forgiving, Flexon is not indestructible.
Monel
Monel is an inexpensive metal that consists of nickel alloys, and the beauty of this metal is that it resists corrosion better than any other metal. It is superior to steel in strength, and monel lends itself extremely well to designs because of its malleability. However, if you are allergic to nickel or copper, this is not the metal eyewear frames for you. Monel may also discolor over time.
Stainless Steel
Like titanium, this is one of the best materials for metal eyewear frames. Stainless steel will more flexible in your hands, but it's quite durable. If you have metal allergies you may find that you can wear stainless steel because it is hypo-allergenic.
Titanium
What can't titanium do? This is the metal favored for spacecraft and medical devices, and it's wildly popular for metal eyewear frames.
This corrosion-resistant metal can be pricey, but this metal can be colored to create a modern look for your eyewear.
Metal eyewear frames offer many bonuses for their wearer, but there are also some drawbacks. For example, unless you go all out and purchase titanium or stainless steel frames, you may find that if you have metal allergies, you won't be able to wear metal eyewear frames.
With the choices available today for metal eyewear frames, however, you will likely find the pair of frames that suit your style, your level of comfort and your wallet.