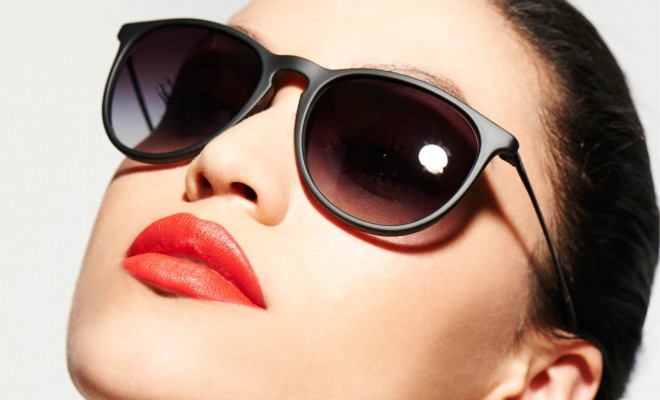 Your Eyes
6 Things You Must Know About Prescription Sunglasses
By
|
6 Things You Must Know About Prescription Sunglasses
Let's face it. You know someone who has committed the unthinkable act of putting non-prescription sunglasses over their prescription eyeglasses in order to see better outdoors, even for a brief moment. Maybe you've done it yourself.
It's so frustrating to need prescription glass to see, only to find that it's actually harder to see when you are outside.
That means it's time to reconsider your optical eyewear choices.
You must know that regular non-prescription sunglasses may do little to improve your vision, even if you wear them over you contacts. Here are X reasons why you should consider prescription sunglasses as part of your standard eyewear.
prescription sunglasses are a better alternative that contact lenses and non-prescription sunglasses at locations where debris could get in your eyes and scratch them – or the contacts. You really don't want to rub grains of sand out of your eyes when you're wearing contacts.
Any time you must read while you are outdoors, either for pleasure of for business, you may find that your contacts and regular sunglasses don't allow for the kind of acuity you need when fine details and print matter.
Your prescription sunglasses can be made to match the prescription of your daily optical eyewear. Even bifocal lenses are an option if that's what has been prescribed for you.
Designers like Smith, Oakley and Wiley X manufacture prescription goggles for active sports like snowboarding or swimming, and these goggles have lenses of different hues to help you see better in all kinds of light.
prescription sunglasses offer UV protection, and they also have anti-glare capabilities to help you see better when reflective light threatens your vision. These lenses may even be polarized.
Photochromic lenses may be an option you want to consider, especially if you are in and out of many levels of light through out the day; be aware though, that these lenses do not always provide the anti-glare protection you need when you are driving – photochromic lenses may think you are indoors when you are behind the wheel of a car.
The beauty of prescription sunglasses is that they are attractive eyewear accessories that also improve the quality of your vision.
Clip-on sun shades are still available should they suit your lifestyle, but they are not the only choice you have when it comes to protecting your eyes outside and seeing better.
If you have wondered if some of your favorite designers, like Ray Ban or Maui Jim, offer prescription sunglasses, the answer is yes. Designers today are offering a better variety of frames, materials and lens coloring for your prescription sunglasses. The quality is luxurious, the design contemporary, and there are plenty of styles from which to choose.
Best of all, you'll be able to see better, too.