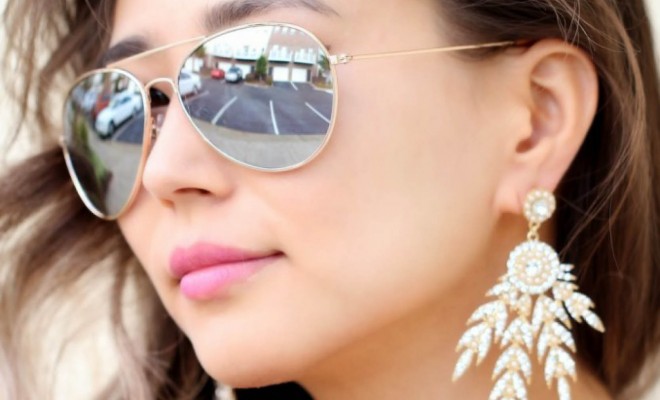 Posts
6 Ways to Use Your Designer Eyeglasses Like the Ultimate Accessory
By
|
6 Ways to Use Your Designer Eyeglasses Like the Ultimate Accessory
Designer eyeglasses are an absolute must for some people, and a fashion statement for others.
Whether your eyeglasses are optical eyewear or those fabulous sunnies, your designer eyeglasses can be the ultimate accessory, if you know how to work your look and maximize your accessories. Keeping your fashion fresh is easy with these six simple tips.
When you try on your designer eyeglasses, gauge them for how well they complement your face, instead of what outfits they flatter. Your checklist should include more than just the overall shape of the frames; also consider the way the frames sit on your nose, where the brow of the frame meets your brow line and where the temporal corners sit.
The same is true for the color of your frames. Sure, it would be great to have a dozen or more pairs of eyeglasses at hand for each season's top colors, but if you require optical eyewear, a selection this vast isn't always possible. Overly matching the color of you eyewear to your clothing is a thing of the past. Instead, opt for the frame color that you find flattering to the shape of your face, the tone of your skin and the color of your hair.
Take your lifestyle into consideration. Your eyewear is a reflection of who you are, but you also want it to perform not only in your daily life, but also in your adventures. How durable will your eyewear need to be? Many designers of luxury eyewear offer eyeglasses for a variety of lifestyles, from the traditional to the adventurous.
It's easy to fall in love with beautiful necklaces, earrings and even scarves that shout, "Look at how marvelous I am!," but you should select jewelry accessories based on how they look with your designer eyeglasses. Overbearing accessories can clamor for attention. Outrageous earrings will be more noticeable with rimless eyeglasses, and over the top eyewear are best flattered with simpler earrings.
When you do decide to wear jewelry with your eyewear, opt for similar shades of metal. For example, if your frames have gold on them, wear gold jewelry; if they are titanium or aluminum, wear white gold or silver. Complementary metals can create a polished look.
Go a step further and give yourself the gift of fun eyewear. Moderation in accessorizing may be appropriate for most business situations, but there will be times you want to be noticed in your designer eyeglasses. To show that more is not always enough, look for sunglasses that strike a bold fashion pose.
You can accessorize with your eyewear, creating the fashion statement you want, by using these tips.