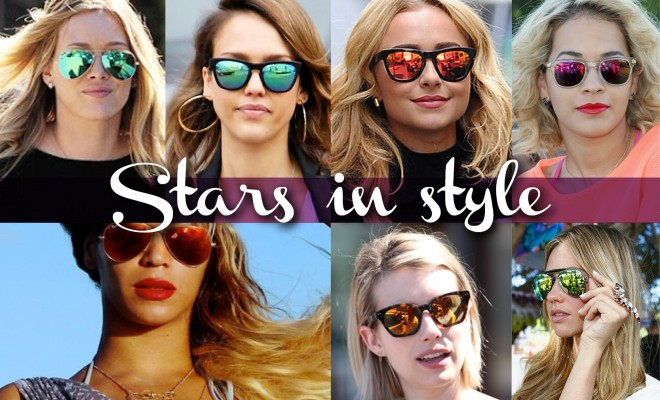 People
7 Stars in Style – The Celebrity Obsession With Mirrored Sunglasses
By
|
From Rodeo Drive to Champs-Elysees, summer has the celebs out in droves. Whether shopping in exclusive stores, frolicking on the beach or walking the red carpet, there is one element that keeps catching our eye on their eyes – mirrored sunglasses. This trend has been gaining momentum for over a year now, with our favorite fashion designers improving on the look using splashes of bright colors and bling.
Nikki Phillips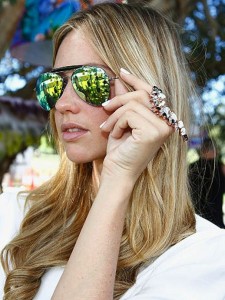 Nikki Phillips' long blonde locks couldn't even lure our eyes away from her aviator style Tony Bianco mirrored sunglasses during Mercedes Benz Fashion Week in Australia last year. The Australian fashion model turned TV presenter was seen off the runway more than on, but she still made quite the impact at the Camilla show. Gently pulling down her mirrored shades when an outfit caught her eye, Nikki was the picture of poise hiding her eyes.
Jessica Alba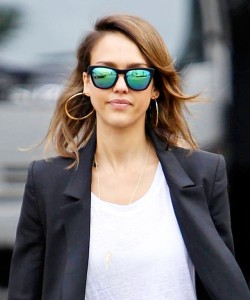 We've lost track of how many pairs of mirrored sunglasses Jessica Alba has added to her collection. Whether in bright blue Wayfarers from Prism, or a more  understated black look from Westward Leaning, Ms. Alba is also able to embrace downtown chic in perfect mirrored style.
Emma Roberts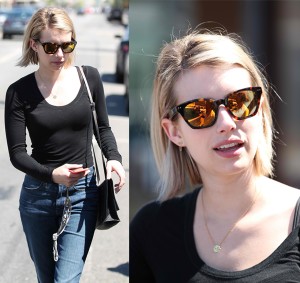 Caught with shopping bags in hand, Emma Roberts was flirty and feminine in a floral mini-dress and black flats. Adding to her flirty appeal where the  pretty in pink round mirrored sunglasses from Ray-Ban. Emma is always picture perfect in style, whether she is on the street or on the big screen.
Beyonce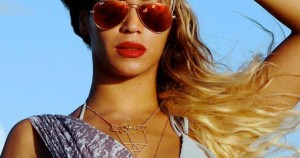 The Queen Bey was seen in super casual style, getting the babe ready for well-deserved walk. Topping off her chic cut off shorts and tank top were oversized mirrored aviators. Glitz and glamour make up her on-stage bootylicious persona, but when out and about with little Blue Ivy, Beyonce is all about perfect mommy style.
Hayden Panettiere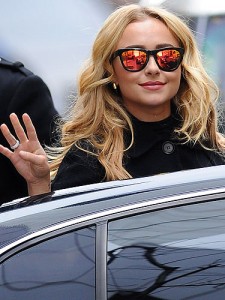 Hayden Panettiere may be all about country on TV, but when in the Big Apple she is big city chic. Her mirrored Ray Bans couldn't have looked better framing the stars eyes as she gave a slight wave before ducking inside of a waiting car. Dark Wayfarers with long blonde locks send shivers of delight up and down our fashion eyewear loving spines.
Hilary Duff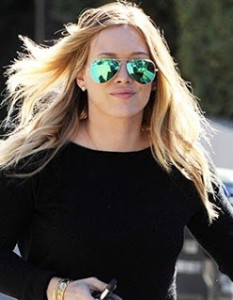 The fun loving Hilary Duff also likes her Ray Bans mirrored, except in the more mysterious aviator style. This is probably better to hide the signs of sleep deprivation that come with having a new baby to look after.  Nah, she probably leaves night duty to the help, just loving the allure of the larger frames and mirrors.
Rita Ora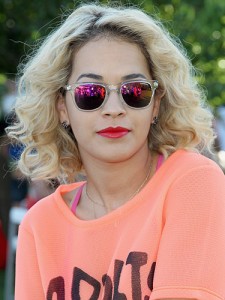 The Yugoslavia born singer turned actress certainly does not do subtle when it comes to her designer sunglasses. Rita Ora was spotted at a celebrity event wearing her signature blonde hair, red lipstick and stunning mirrored sunglasses from Carrera by Safilo. We wouldn't expect anything less than shocking from the "Fifty Shades of Grey" co-star, and she does deliver in her trendy glasses.
All of the mirrored sunglass styles worn by the stars are available for everyone. Pick the star style you love the most and you'll have no trouble finding a match in your price range.