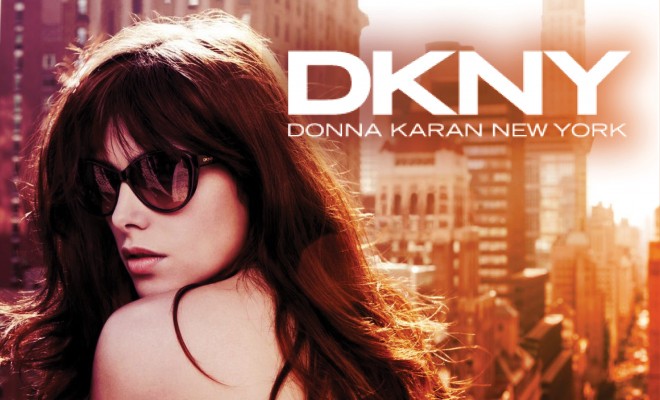 News
As Donna Karan Steps Down, a Look Into Her Impact on Designer Eyewear
By
|
As Donna Karan Steps Down, a Look Into Her Impact on Designer Eyewear
Sadly, Donna Karan confirmed the rumors that have been swirling around the fashion industry for close to a year. She is stepping down as the chief designer for her own label – Donna Karan International – in order to pursue other personal and career goals.
Karan and her late husband Stephan Weiss started DKNY from scratch in 1984, and from one bodysuit a cutting edge fashion house was born. As her popularity grew, so did her fashion undertakings, conquering menswear, kids wear, home wares and of course designer frames. From the very beginning, DKNY frames have epitomized the brands melding of flair with class.
The DKNY Eyewear Collection
Known for being a high quality brand that embraces all lifestyles, it was no surprise when DKNY entered the fashion accessories arena at full swing in 2005. Alongside belts, bags and everything else needed to complete a look were DKNY frames for both prescription and sunglasses.
Donna Karan International (DKI) entered into a 5 year licensing agreement with Luxottica –a worldwide leader in the eyeglass industry – starting in January of 2005. In a press release regarding the agreement, Donna Karan is quoted as saying; "Eyewear is an integral part of my head-to-toe philosophy. It's also a personal passion."  She goes on to say that the new partnership "will allow me to further explore the latest design and technological innovations out there."
Prior to this agreement, DKNY had an agreement with Marchon for the production and distribution of eyewear under the label, but it wasn't until Luxottica took over that eyewear from Donna Karan became a must have accessory for the fashion forward minded.
Promised in that initial press release from ten years ago were eyewear collections that would reflect the sensibility and spirit of the Donna Karan labels, using modern and lightweight materials to create sophisticated glasses. Looking back over the last decade, it is easy to say that they delivered on that promise. DKNY frames and sunglasses have always been on the cusp of cutting edge, blending surprising colors and designs to create eyewear fashion to suit any style.
Will Donna Karan Stepping Down Mean the End of DKNY Eyewear?
Although Donna is leaving her role as head designer for her label, she will continue to be a presence in an advisory role. The parent company of DKI promises that her visions will be maintained by the new designer team. Thankfully this should mean that we will still be able to enjoy the sophisticated and chic eyewear we love from the brand.
Donna Karan does plan on focusing more of her attention on her own Urban Zen label, a simple line that encompasses simplicity in style. With luck, she will now have the time to design an eyewear collection for that label.
As a fashion icon we have come to trust for over 30 years, it is hard to imagine DKNY without the D and the K behind it, but we are excited to see what Donna Karan has in store for us next.