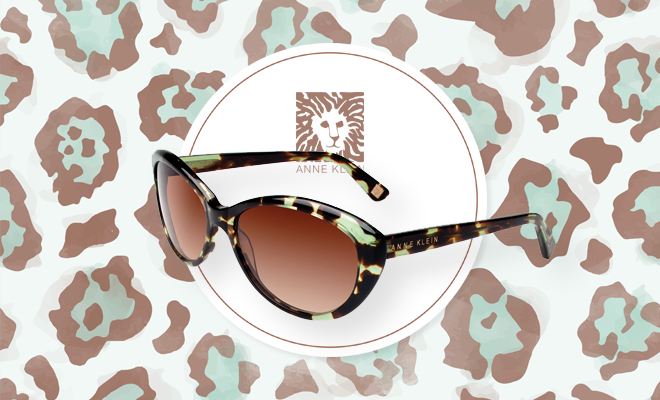 Trends
Anne Klein Green Tortoise Sunglasses for Fall
By
|
Summer is still in full swing, tempting you outside with the promise of lovely weather for barbecues, long days to be spent at the beach, and bright rays of sunshine full of vitamin D. You are going to want to get in as much summer as you can.
Soon enough, though, you'll need to put away your summer sunnies and put on your fall shades. That means it's time to pick out the right sunglasses for the next fashion season. The designer fall colors have already been announced, and they are as cool as the expectations for the climate.
You'll be seeing plenty of calm and confident blues and greens when autumn arrives, so it's only natural that the Anne Klein AK7009 sunglasses 315 in green tortoise sunglasses represent the best of fall fashion. The acetate frames are a feminine tapered oval shape, not quite cat eyed, but still with an alluring look. Their round edges soften the appearance, and they are the perfect accessory for wearing with a scarf.
Like most of the Anne Klein fashion brand, these sunglasses are casual and sporty, yet refined enough to fit the tastes of women who are conscientious about style.
Designers consider green a calming color that sparks rest and regeneration. It's also one of the colors that suggest you have a serene sense about you.  The nearly transparent greens in these Anne Klein green tortoise sunglasses are light and not overbearing the way an olive or darker green might be, so they are perfect for fall days.
The amber lenses of the Anne Klein green tortoise sunglasses will have you just as confident in the water as you are on land. That's because amber helps with depth perception and visual discrimination of objects, making them stand out and appear distinct. If you think everything looks a little brighter in these sunglasses, it does. Amber lenses limit the amount of blue light that gets to your eyes, thereby reducing eye strain.
These are the sunglasses you'll want for fall days of running errands, spending the day antiquing, or driving through the countryside. They'll become a favorite accessory for many of the activities you find yourself taking on.
With the Anne Klein green tortoise sunglasses, you get the kind of luxury designer style and quality you expect, and Anne Klein has been a trusted fashion label in the luxury market for decades. Best of all, these polished-looking sunglasses are amazingly affordable.
You'll feel as confident in your purchase choice as the green in these Anne Klein sunglasses suggests.