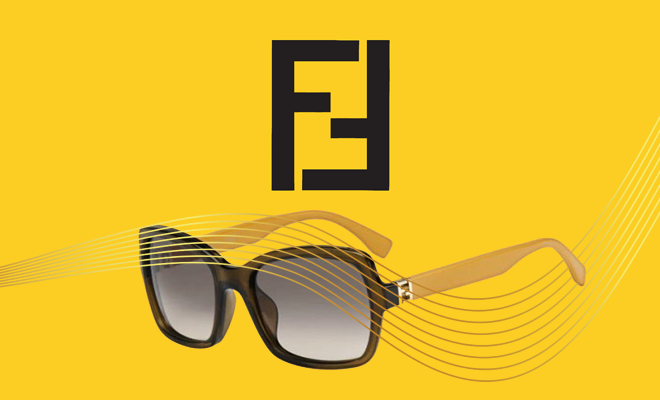 Trends
How Fendi Luxury Eyewear Stole the Fashion Sunglasses Market by Being Square
By
|
Not everyone likes a little drama in their lives, but sometimes drama wins, hands down.
That's because there are those fashion moments when you want to make an entrance or create a statement — flaunt your signature look, if you will. Only the most dramatic accessories can help you pull off a haute couture look that says you're there, you have arrived, and you are ready to take on the world.
Oversized square sunglasses frames can give you that look.
When you want a dramatic look like that, turn to Fendi luxury eyewear, especially their rectangular frames. Although these sunglasses are loosely grouped in a category called rectangles, many of these luxury frames are actually oversized square frames that add a stunning element of drama.
They are as big and bold as you, confident and courageous.
Fendi luxury eyewear offers you great choice in square frames — far better than many other premier designers. Wendi knows how to deliver drama in a bold and confident way.
With Fendi, you may select from traditional frames of Havana printed acetate or reach for solid opaque frames with paired colors like navy and caramel, black and crystal or brown and red. Outdoor eyewear protection like the Fendi FD 0007 Sunglasses 07QQ in transparent brown give you classic neutral colors that you can wear in any season.
The large, oversized Fendi 0007 sunglasses give you a dramatic look that establishes you as the center of attention, but there are even more dramatic Fendi luxury eyewear square frames if you are brave enough to wear them. Try the Fendi FD Ff0172 sunglasses in multi prints or opt for square frames with angular temporal arms that are distinct and highly unique.
The dramatic style of Fendi luxury eyewear doesn't stop there. You can also enjoy a variety of lens colors that not only coordinate with your clothing, but also create the right environment to see better in different light conditions.
Square Fendi luxury eyewear is a real eye opener. These great designs are cornering the eyewear market, and women like them for their retro look that harkens back to the glamour days of the 70s and 80s. Look to the fall 2016 and winter 2017 Fendi fashion line up for more of these eye-catching frames.
Square Fendi luxury eyewear adds the right amount of drama to your look, and these sunglasses are the one accessory you'll turn to each time you feel remarkable.
You can count on Fendi luxury eyewear bringing you dramatic style in their square sunglasses frames. They've practically cornered the market on it.
You should too.