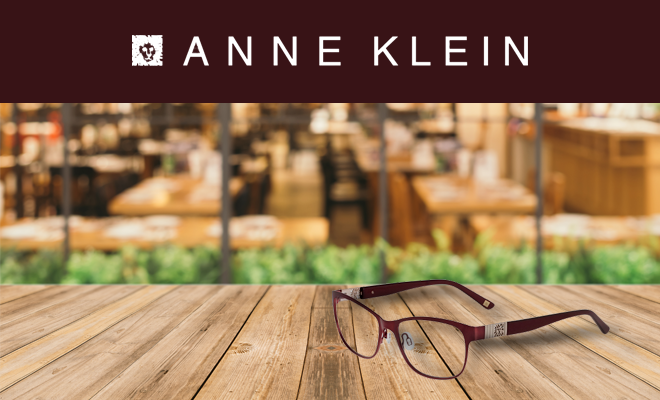 Your Eyes
Anne Klein Metal Prescription Eyeglasses Delight with Seasonal Color
By
|
The upcoming winter season is one for luxe metals and rich jewel-tone colors.
Fashion designers are showering the fashion-conscious with plenty of sumptuous colors like emerald amethyst, sapphire and garnet, and the colors are most often accented with gold.
You can upgrade your prescription eyewear to join the fashion forward trend of regal jewel tones and gold by getting new frames from Anne Klein.
Anne Klein is known for lifestyle fashion wear that is sporty, adventurous and practical. The designs from this fashion house work on the idea of combining the right separates to create a personalized style all your own. Anne Klein takes every part of your wardrobe into consideration, from clothing to accessories.
As a result, no one understands timely and classic American design — or what women want — better than Anne Klein luxury eyewear, and this innovative approach to style comes together in one single pair of Anne Klein metal prescription eyeglasses: the merlot square frames.
Anne Klein knows that square frames look fantastic on most faces regardless of their shape. In addition the warm red tone of the merlot is flattering to many skin tones and hair colors no matter how light or dark they may be.
The Anne Klein AK5045 Eyeglasses 604 in merlot are the choice in optical eyewear for anyone seeking lightweight frames in a rich color. You may discover that many traditional metal frames are available in neutrals like stainless steel or gunmetal, but these frames offer a delicious merlot color that is soft but powerful, rich but refined and unique as well as versatile.
These square frames in these Anne Klein metal prescription eyeglasses have adjustable nose pads that allow you to create the comfort fit you want. Like all glasses with adjustable nose pads, these frames won't slide downward too easily on your nose, requiring constant pushing back into position.
They'll stay put so you can see well and look good.
More importantly, these optical frames function as a pivotal accessory in your wardrobe. They are simple enough to be casual and yet sophisticated enough to wear professionally.
The temporal arms are milled from the same metal as the frames, creating a consistent look in the overall design of the Anne Klein metal prescription eyeglasses. Each temporal corner features a stamped logo of the Anne Klein lion in burnished gold acetate.
You get it all — fashion, style and affordability — with the Anne Klein metal prescription eyeglasses. These feminine merlot metal framed beauties will help you be part of the winter fashion trend that favors jewel tones and opulent metal, but you'll be able to wear these frames long after this trend has given way to a new.
That's because Anne Klein designs eyewear to work with all styles.