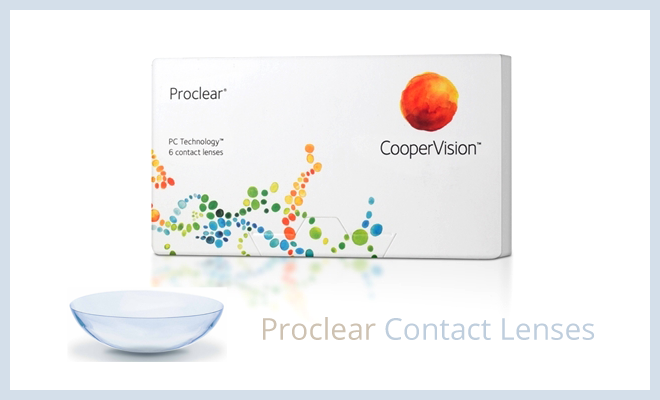 Your Eyes
Proclear Contact Lenses Focus on Comfort
By
|
We love a great pair of eyeglasses as much as the next person. In fact, we probably love them more than the next person.
But we also get that sometimes contact lenses are the way to go for correcting your vision. Contacts don't collect condensation when it's raining or snowing like your eyeglasses do.
Many athletes choose to wear contact lenses when playing sports because they feel like their eyeglasses may slip or get knocked off. Some sports just aren't conducive to wearing eyeglasses, either. When was the last time you went swimming with your optical eyewear?
Some people prefer the aesthetics of contacts over eyeglasses.
That's why many people who need vision correction turn to contact lenses. Unfortunately, contacts are not always comfortable either, because of poor fit or how they can dry out your eyes.
No one likes dry, itchy eyes, and inferior or poorly fitting contact lenses can exacerbate the problem.
Quality contact lenses will help your eyes from drying out, and that's where Proclear contact lenses come in.
Proclear lenses help your eyes retain 96% of their moisture content, even if you've been wearing your contacts for most of the day. That's critical because wearing contact lenses should be effortless all day long, not just when you first put them on.
Fortunately, Proclear contact lenses are available in four types:
Proclear Multifocal Contact Lenses
The multifocal lenses allow you to see objects near and far with excellent visual precision. If you find yourself always grabbing your readers or bifocals, you may appreciate wearing contacts that allow you to read and perform intricate tasks without bulky frames perched on your nose.
Proclear Sphere Compatibles Contact Lenses
These contact lenses correct nearsightedness and farsightedness. You can wear these contact lenses for a month.
Order contacts for nearsightedness and farsightedness.
Proclear Sphere 1 Day Contact Lenses
Similar to the Proclear Sphere lenses, the one day lenses are perfect when you want to go without your optical eyewear for just one day. These disposable contacts give you the same visual acuity you want in your contacts.
Proclear Toric Contact Lenses
Is astigmatism keeping you from seeing clearly?
The Toric lenses from Proclear address that, even if you suffer from extreme astigmatism. Procter extended the power range for correcting vision, bringing objects and people back into focus. Best of all, you can wear these contact for a month before needing to discard them.
Your Proclear contact lenses aren't designed to provide you with UV protection, so be sure to wear sunglasses with UV protection.
Proclear contacts are designed with your comfort in mind, and that's why you'll enjoy wearing them.