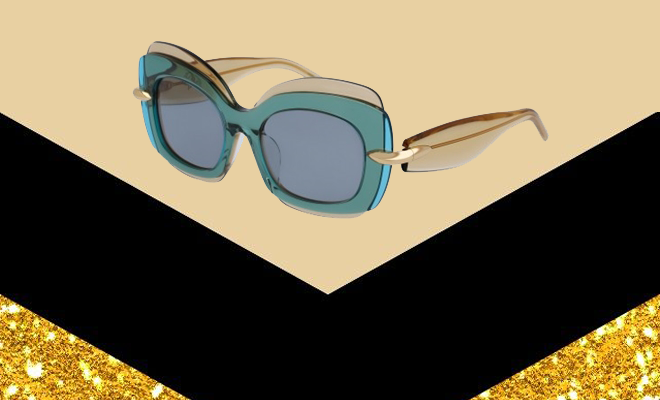 News
Audaciously Precious Pomellato Luxury Eyewear
By
|
Audaciously Precious Pomellato Luxury Eyewear
Anyone who knows fine jewelry knows that a fantastic designer piece stands out in its own audacious way. There's an unmistakable sense of style and fashion that is the earmark of a high-end designer of precious jewelry, and the best of these jewelers go well beyond precious metals and gemstones.
Jewelers with a flair for design also enter segments of the fashion industry, and fortunately, that's exactly what top jewelry brand Pomellato has done.
Known for their youthful, fashion forward interpretations of design and style, Pomellato now offers Pomellato Luxury Eyewear.
You won't be disappointed in the audacious styles offered, both in their prescription eyeglasses and their sunglasses lines of Pomellato Luxury Eyewear. Every frame is a big and bold, extravagant and di prim'ordine interpretation of the eyewear everyone needs.
The result is the eyewear you're going to want. Choose from eyeglasses or sunglasses, but be forewarned: one pair won't be enough to satisfy you.
The Pomellato Pomellato PM0001SA Sunglasses 002 in beige is a not so subtle reminder of the big gemstone rings Pomellato designs. Yellow gold holds pillow cut gems in discrete settings in many of the Pomellato rings, making them fun to wear is sets as stackable rings. You get that same sense of stacked style in these sunglasses.
Wide translucent blue frames form the first rectangular layer of these sunglasses. Like the pillow cut gems of the rings that inspired these sunnies, the frames will remind you of bold accents and suggest confident style. The blue acetate frames  feature softly rounded edges. Over these frames rests a similarly translucent beige acetate butterfly frame that is a little larger than the blue one. Both frames are held in place with a simple gold metal setting that fastens to the translucent beige acetate arms.
These sunglasses are totally Pomellato  Luxury. Eyewear this distinct, this audacious can't be anything but Pomellato. The unconventional curved lines and jewel tone colors give it away.
Pomellato prescription eyeglasses are just as unconventional in their design, combining round frames with extravagantly wide temporal arms and cat eye frames with sexy acetate arms that look like supple ribbon.
When you are audacious enough to be unconventional, you're ready to wear the most precious of sunglasses and eyeglasses from Pomellato  Luxury Eyewear.
The unique style of Pomellato Luxury Eyewear is a must-have addition to the wardrobe of anyone who loves extravagant style and wants that style to stand out on its own. As Pomellato CEO Sabina Belli says, "A Pomellato piece is as easy to recognise as it is difficult to copy." Everyone recognizes these pieces of art, but no one can copy them.
You are sure to be recognized in your Pomellato  Luxury Eyewear, but you won't see the style easily replicated. That alone makes it audaciously precious and completely yours.