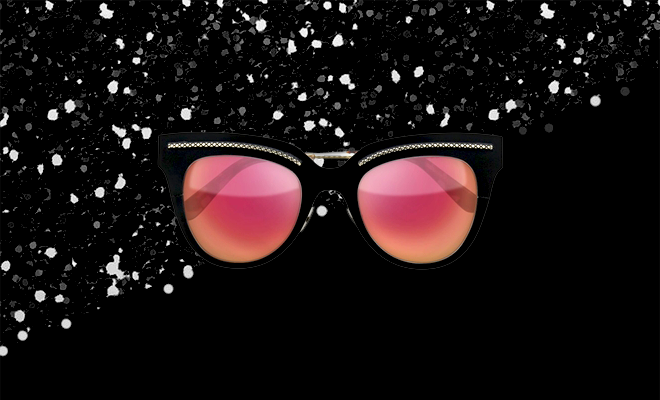 Trends
Inspired Bottega Veneta Eyewear to Make Your Own
By
|
Inspired Bottega Veneta Eyewear to Make Your Own
Some design houses in the world are so well-known, so classic and so enduring that they need little pomp, circumstance or fanfare. BV fashion, known as Bottega Veneta, is that designer, and inspired Bottega Veneta eyewear is that accessory.
Acetate, metal and titanium frames abound in the inspired Bottega Veneta eyewear line, but most BV designs rely heavily on premium acetate – used alone or in combination with titanium. Acetate frames replicate the patterns Bottega Veneta applies to many of their clothing, accessories and furnishings.
In fact, look for classic detailing that mimics the iconic weave pattern found in Bottega Veneta textiles and leather goods. This intrecciato leather pattern, still handwoven today by Italian artisans, is a brand signature recognized instantly by sophisticated men and women.
Intrecciato leather is nothing short of inspirational.
You'll find yourself inspired when you see the leather-like weave imprint on the brow line of the Bottega Veneta Fashion InspiRed BV0029S Sunglasses 002 in black. These fashion inspired cat eye sunnies harken back to the days of Hollywood glamour, providing a redefined, contemporary interpretation that's sure to please.
The black acetate InspiRED frames feature a gold metal embellishment that imitates the intrecciato pattern found in Bottega Veneta goods, and the iconic intrecchiato weave pattern continues along the temporal arms in similar fashion, completing the look with style and panache.
These luxury shades have been coined InspiRed not only because of their design. Their copper colored lenses create a warm, red tone that's sure to catch your eye because of it's uniqueness in cat eye frames. Copper lenses are exactly what you want for those days out in the snow and ice; the warm reddish orange tones improve visibility by significantly cutting glare.
Of course, not all BV eyewear incorporates the intrecciato pattern.  Metal and titanium inspired Bottega Veneta eyewear frames focus on classic lines seen in every one of their designs. The lines are simple, clean and unaffected, creating a timeless elegance that never goes out of style.
In fact, the unisex optical eyewear frames called Timeless Elegance give you that enduring look that crosses over season after season of fashion.
Your BV eyewear construction will last as long as their looks, too. This design house of Italian design masters of with unprecedented skill insists on superior artisanal craftsmanship. Their uncompromising attention to detail gives you luxury eyewear that you can count on.
Your classic taste is what makes you the kind of person who wears inspired Bottega Veneta eyewear. Enduring. InspirRED. Your kind of style.