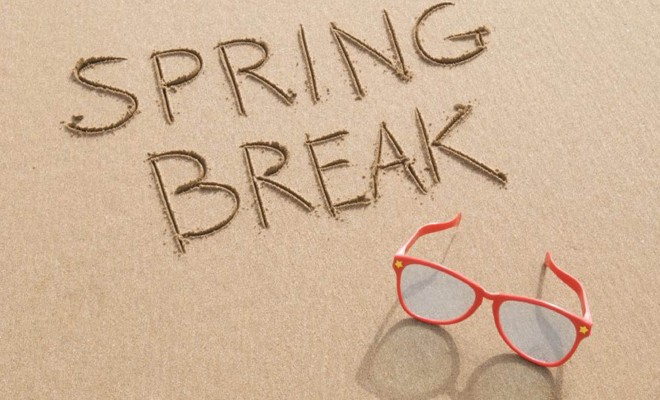 Trends
Begin Your Spring Break Beach Party with Luxury Sunglasses
By
|
Begin Your Spring Break Beach Party with Luxury Sunglasses
With  a full week of Spring Break almost here, you should be thinking about your next vacation to warm sands. It will soon be time to trade your textbooks for luxury sunglasses as you head to warmer climes, lazy days spent sleeping in the sun and nights of extreme partying.
Here are some options to check out.
US. Beaches
The Florida Keys are a favorite hotspot for tropical fun.
If you are up for kicking back with a few Mai Tais enjoying time in the water and exploring local culture, Honolulu, Hawaii boasts some of the most spectacular beaches and lush forests you could hope for during your Spring Break. Be sure to take along your Maui Jims for optimal luxury sunglasses that will protect your eyes from the sun.
South Padre Island, Texas, is also a favorite destination of partiers and beachgoers who delight in white sand beaches by day and nearby Mexico in the evening. Margaritas, anyone?
International Beaches
Puerta Vallarta, Mexico, is the place to go if you want to rent a private villa to enjoy mighty view and beachfront during the day and pass the night alway dancing to the pulsing music and lights of local nightclubs.
Head to the West End of Negril Jamaica, for the best in beaches and pure turquoise water that will have you regretting that you have to return to the books. At least your Gant sunglasses will assure that you travel in style, whether it's from airport to airport to airport or cabana to beach in your Gant luxury sunglasses.
Try Jaco, Costa Rico, for the kind of water that attracts international surfers. You'll have to make your way to San Jose first, and then it's another two hours to your destination, but the travel time is worth it. You'll be rewarded with plenty of options for adventure including white water rafting, snorkeling, sport fishing, partying, tanning and of course, insane surfing.
Cruising
Cruising makes for a great spring break, too, because the party is all in one place — aboard ship. Cruise lines offer a variety of travel itineraries and options, from all inclusive fares to minimal services if you are on a budget.
Great luxury sunglasses to take include the Tod's because of their crisp and savvy style and the Dolce and Gabbana because of the extra style and bling they give you as you stroll along the promenade or hold down a chaise lounge the the deck.
Grab those luxury sunglasses and go have some fun in the sun!