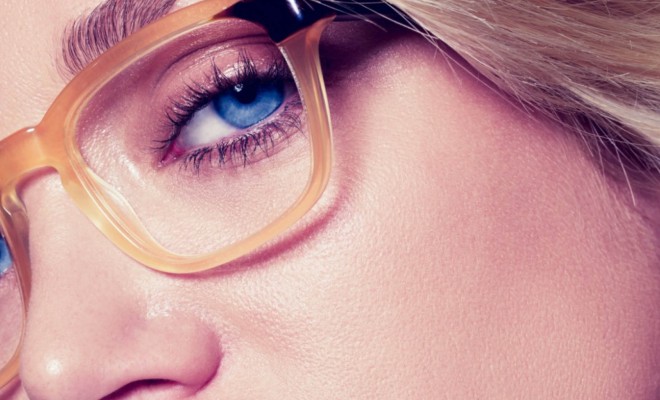 Trends
Bling Your Style with Prescription Eyeglasses Like These
By
|
 Bling Your Style with Prescription Eyeglasses Like These
You might think luxury sunglasses get to have all the fun, but designer prescription eyeglasses get plenty of action, too.
Your favorite designers have committed to creating prescription eyeglasses that go well beyond ordinary. Gone are the days of picking between standard shapes, materials and colors in an attempt to personalize the one accessory that you have to wear everyday.
Today's prescription eyeglasses from luxury designers of eyewear give you unique frames and attractive temporal arms that are made of the finest materials for your comfort and enjoyment. Some of these prescription eyeglasses even sport a little bling so that you can optimize your style.
Unique Frames
The frames you select for you daily optical eyewear should be something that compliments your face and fits your lifestyle. You have plenty of choices here, from cat-eye to round frames, many of which offer you unique style to match your own individuality. Both demure and provocative styled frames await you.
For provocative frames, try the Fendi FD 0008 Eyeglasses in transparent red and blue. These frames have an authentic world word charm about them, and yet they are a fresh interpretation of established style.
Attractive Temporal Arms
Burberry designer eyewear knows how to combine optical eyewear style with creative design, especially along the temporal arms of your eyeglasses. Imagine traditional square frames in classic Havana acetate flanked on either side by temporal arms flaunting the iconic of Burberry.  That exactly what you get with the Burberry 2143 Eyeglasses 3002.
Outstanding Materials
If simple design and the best in frame material is what you are looking for, consider eyeglasses designed by Brooks Brothers. You get classic good taste in eyewear, designed to inspire new generations in creating a heritage look that stands alone. Brooks Brothers uses titanium for their optical eyewear because this metal outperforms so many others in terms of weight and wearability. Titanium is light and hypoallergenic.
Lavish Embellisihments
If your looking for it all in a single pair of eyeglasses, try the Swarovski 5091 Eyeglasses in shiny pink. You get attractive frames in a solid soft pink color and temporal arms featuring a pink tortoiseshell pattern. Just before the temporal corner, each arm is embellished with genuine Swarovski crystals that capture the light and sparkle as brightly as gemstones.
Your prescription eyeglasses should clearly be yours – as unique and individualized as you are. Choose some of these spectacular designs to create pizzazz in your daily life.
With prescription eyeglasses like these, you can see why more people are willing to add a bit of bling to their optical eyewear.