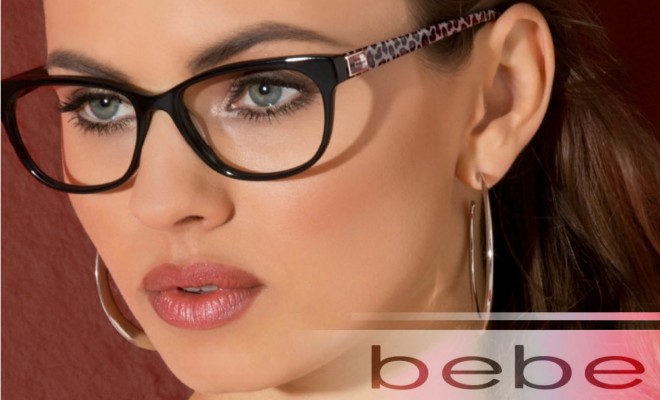 Posts
Bloom with Color in Your bebe BB7035 Sunglasses
By
|
 Bloom with Color in Your bebe BB7035 Sunglasses
You notice the girl with the incredible smile because her whole face lights up and not even her sunglasses can hide the warm glow of her skin. Maybe it's the way the wisps of her hair dance in the breeze, or maybe it's the luxury sunglasses she's sporting.
You see, she's wearing the bebe BB7035 sunglasses in rose print, and they are extraordinary eyewear.
This young woman's image leads you to one of two thoughts — you want to meet her or you want to be her and get a similar pair of sunglasses.
The luxury designer bebe BB7035 sunglasses are a huge hit this season for several reasons.
First of all, this fun pair of sunglasses flaunts the rose quartz Pantone color of the year with deliciously pink frames that flatter almost every skin tone. This is the kind of pink that sends positive vibes of sensual energy that is confident and strong, a far cry from the girlish, naive pink of childhood.
Of course you love the color. While pink has long been linked to romance, it's also the color of intuition, empathy and hope. It is inspirational and transformative because it promotes good health.
Pink can be a daring color without being aggressive or overpowering, and the bebe BB7035 sunglasses exude the same confidence as the color in which they have been crafted because they add a pattern to the bold square frames.
Temporal arms made of a bright floral pattern containing pink and apricot hues flank either side of the translucent pink frames. A gold metal wire with the bebe logo runs the length of the arms. It is this touch that adds interest to what might otherwise be an ordinary pair of sunglasses.
Two silver studs sit at each temporal corner of the frames, and they accent the gold letters of the bebe BB7035 sunglasses in a way that makes it possible for you to wear either silver or gold jewelry. The versatility of these sunglasses with other accessories makes them a favorite grab and go pair of eye protection.
Whether you wear these sunglasses with a black no-nonsense business suit or you're lounging in jeans and a white cotton tee, you'll find that this eyewear will soften your look this spring and summer. It's a look that appeals to many people.
Maybe that's because of the blooming colors in the temporal arms, or the translucent quartz colored frames. PERhaps it's because of the way these sunglasses make you feel.
What is your intuition telling you?