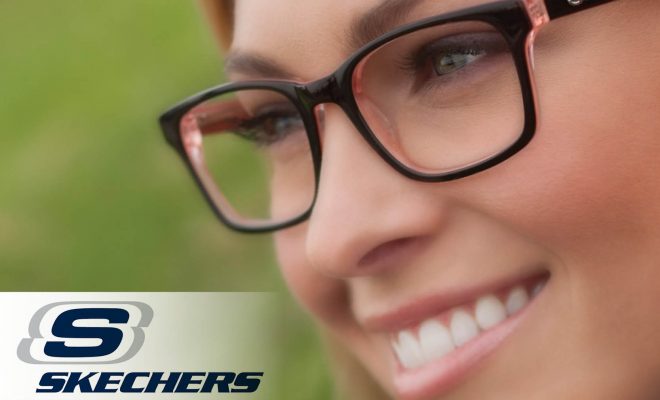 Posts
Complete Your Leisure Lifestyle with Skechers Prescription Eyeglasses
By
|
Complete Your Leisure Lifestyle with Skechers Prescription Eyeglasses
Skechers understands why you want to live and work simply. It's not just about eco-conscientious actions; living and working simply means your style is unaffected and natural, easy and practical.
Unaffected and easy style doesn't have to be boring. It has to work for you.
Skechers makes sure that their Skechers prescription eyeglasses get the job done with simplicity and style. You won't have to worry about gaudy embellishments that require additional caution on your part.
These prescription eyewear frames come in the active styles and colors you love whether you are looking for sports styles or couture styles for the office and leisure.
Semi-rimmed prescription eyewear
For Skechers prescription eyeglasses that look as light as they feel while you are wearing them, turn to their semi rimmed selection of optical eyewear.
Here you can choose rectangular frames with metal upper rims like the Skechers SE 3120 eyeglasses. The gray gunmetal frames and temporal arms are flanked by rubber guards in lavender and other colors.
In fact, many of the semi-rimmed frames from Skechers are tips with bright colors similar to those from a crayon box. Look for sporty primary colors like reds, blues, and greens.
Rimmed prescription eyewear
You'll find some of the best variety in rimmed eyewear in Skechers prescription eyeglasses. Choose between plastic rims or metal rims for your choices of frames.
The metal frames have adjustable notepads that allow for greater comfort, especially when you are physically active. Although some people find that the frames without nose pads are quite comfortable, they can be difficult to keep on your face when you are sweating.
Frames like the Skechers SE 1027 eyeglasses are a black matte plastic that sandwiches brown and jungle green accents along the temporal arms for a rugged look for young boys.
Whimsical options
All work and no play . . .  makes for pretty dull eyeglasses. You can count on Skechers prescription eyeglasses for some of the fun and whimsy you yearn for.
Older kids especially may enjoy some of the colorful print frame styles from Skechers, like the Skechers SE 1500 frames in berry pink. The pattern in the frames has been taken from the wings of a butterfly, and of course, they are available in other colors as well.
Skechers has utilized other prints as well on the temporal arms of their optical eyewear. Look for tiny florals and more when picking out the perfect pair of frames for your active lifestyle. The unisex frames make selecting your eyeglasses easy, and even your kids may enjoy the process of selecting their eyewear,
Skechers prescription eyewear meets you where you live by giving you practical optical eyewear that is fun, sporty and outgoing.