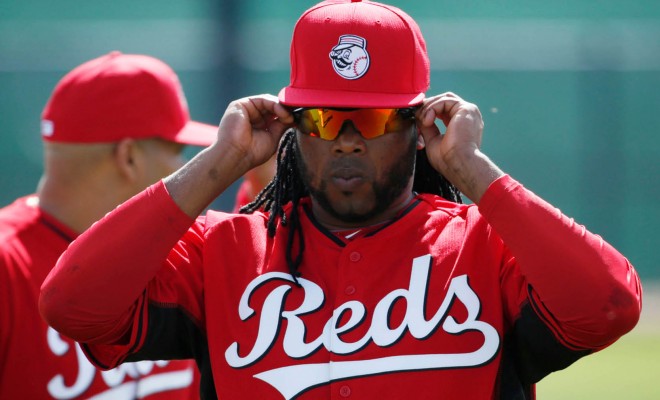 Posts
The Four Seasons of Men's Designer Sunglasses
By
|
The Four Seasons of Men's Designer Sunglasses
Some men are content with a single pair of sunglasses. They wear them season after season, year after year.
There are, however, really four seasons of men's designer sunglasses.
Every season places different demands on the eyes, and one pair of sunglasses might not be enough to protect your eyes in the various conditions you'll encounter. With four seasons comes the need for at least four styles of sunglasses.
Spring
By now you should have at least one pair of aviator sunglasses in your arsenal of men's designer sunglasses.
These wire-rimmed classics are exactly what you need for good eye area coverage, and they come in a variety of colored lenses that say spring has arrived.
For a modern interpretation of a classic look, try the Emporio Armani EA 2036 Sunglasses 300187 in black.
Summer
Summer may mean surf and sand for you, and if that's so, consider men's designer sunglasses with copper or amber-colored lenses. These colors afford you with the visual distinction you need for splashing out into the water and playing on the sand.
These sunglasses are also perfect for hunters and sports fishermen who hunt and fish near water and land, so hang onto these sunglasses for the fall, too.
The shield style frames like the Nike SHOW X2 Sunglasses 610 in varsity red suggest that you play hard outdoors,  and they are perfect for summer wear.
Fall
Chillier days may make you think of the fun you can have outdoors. Football games and long drives require sunglasses with gray green lenses that help to reduce glare without distorting colors.
Get your game on with mens' designer sunglasses like the Harley Davidson HDX 820 Sunglasses BLK3 in black.
Winter
Now is the time to pull out specialty sunglasses, and you may want two pairs of sunglasses now. One pair can have lighter or gradient lenses, allowing you to see better in cloudy conditions or while trying to read outdoors.
Your other pair of men's designer sunglasses should have red lenses if winter means heading to the slopes for snowboarding and skiing. The red helps to tone down the bright glare from the snow and ice, and you'll appreciate how well lenses like these reduce eyestrain from glare.
A great example of winter eyewear comes from Tag Heuer, in the form of the TAG Heuer 27 Sport 6021 Sunglasses 113 in matte black. These streamlined frames have flexible temporal arms that wrap around your temples, gently hugging your head to stay put during whatever activity you choose. With these sporty sunglasses, you also get the red lenses for optimal eye protection in icy conditions.
Four seasons, four styles of men's designer sunglasses. Make sure your most important accessories — your sunglasses — are ready when you are.