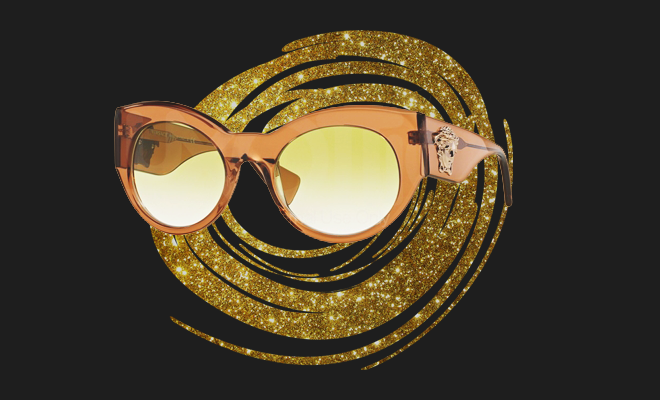 Stories
Buying the Perfect Pair of Stylish Sunglasses Frames as a Gift
By
|
Buying the Perfect Pair of Stylish Sunglasses Frames as a Gift
Who doesn't appreciate a tremendous pair of sunglasses? Unlike an ugly Christmas sweater, a pair of stylish sunglasses frames is far more attractive, won't come unraveled and they can be worn well after the holiday season.
In fact, if you've done your homework and chosen the perfect pair of stylish sunglasses, you'll find that these sunnies will be a well-appreciated gift that gets worn time after time.
Buy the perfect pair of stylish sunglasses frames for your favorite person and you won't be accused of buying something that suggests the person is body dysmorphic – there is no "too fat" or "too thin" when it comes to sunglasses. There's only fun and fashionable good looks.
A great pair of stylish sunglasses frames is a lifestyle accessory that everyone enjoys.
For men
Bold and dashing sunglasses come in many shapes and forms, but one of the most popular frames are the shield style. These frames suggest modern masculinity and youth.
Rectangle frames make for street smart frames,m and these sunglasses are a favorite among urbanites who lives in metro areas. They are a sleek and professional alternative to the more sporty shield style frames.
For an ultra-masculine look, opt for square sunglasses in a matte black acetate frame, especially if the frame features a distinct brow line.
For women
Bring out the inner adventuress in your woman by giving her a pair of aviator style sunglasses. These sunglasses suggest that an action-packed adventure lies ahead, and that the wearer is always ready to go at a moment's notice.
Drama queens love cat eye sunglasses frames, and you will too. These frames bring out the flirty, feminine of any woman, and they can create a sexy look with any outfit.
Ultra feminine sunglasses may have delicate prints or be embellished with crystals or other interesting details along the arms. For example, the Versace 4297 Sunglasses 617/8E in brown feature a translucent amber acetate frame with green gradient lenses and the Versace logo worked in metal relief at the temporal corners.
Other considerations to keep in mind when shopping for sunglasses for someone else or for yourself are the nose pads. If the wearer is sports-minded, go with nose pads because these sunglasses tend to stay put on the face. For the person on your gift list who has everything and wants to be a minimalist, try a pair of folding sunglasses.
When buying sunglasses, look for two things above all else. First, insist on UV protection to shield the eyes against glare. Second, be sure you're getting authentic quality and excellent materials in those sunnies, because they need to last for a long time.
Go ahead and buy the perfect pair of stylish sunglasses frames as a gift for someone on your list this year. You can't go wrong.