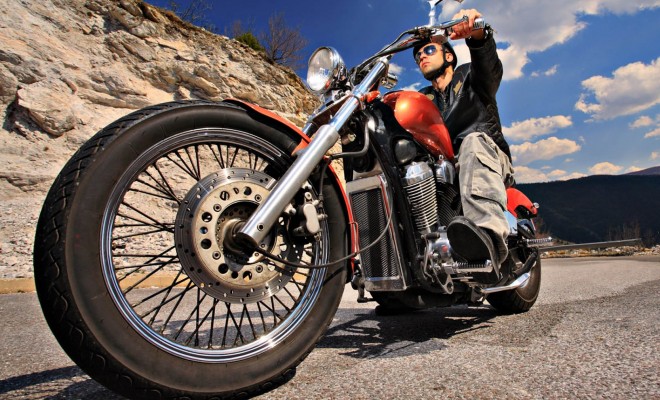 Your Eyes
Bucket List Bike Rides and Your Designer Sunglasses
By
|
Bucket List Bike Rides and Your Designer Sunglasses
A good bucket list is all the rage these days, and if you haven't started crossing the items off your list already, you're behind.
You don't even have a bucket list? It's time to get into the game and head out on the highway. If you love to ride your motorcycle out on the open road, here's a bucket list of bike rides you'll want to get started on this weekend.
The Devil's Backbone – Located in the Texas Hill Country, this winding road will take you along a high ridge allowing you to look out over the valley below as you travel to Blanco, Canyon Lake and Wimberley. The views are spectacular, the twisty roads demand skill and the people are friendly.
The skies are big and bright in Texas, so wear designer sunglasses that help to reduce glare, like the polarized Fossil FO 2001 Sunglasses in matte brown. Expansive frames that cover the eye area to protect you from the sun's UV rays are your best bet.
State Route 92 in Pennsylvania — Begin this scenic route in Tunkhannock and end in West Pittston for twenty-two glorious miles of never-let-you-down scenery. Try designer sunglasses with green lenses for seeing everything in its best light.
Jump Off Joe Creek Road in Oregon – Although this ride is only four miles long, you'll experience some of the best twists, turns and sightings of local deer. Getting there from I-5 is part of the fun of this ride.
Peak to Peak Highway — Head to Colorado for sixty miles of scenic vistas that open up before you with each twist in the road, and there are quite a few twists. You'll come up over the Continental Divide on this journey of a lifetime as you traverse Highways 6, 119, 72 and 7.
Your designer sunglasses should include frames and lenses that will enhance your visual acuity, like the Wiley X WX Climate Control Echo Sunglasses in matte layered tortoise. You'll appreciate the polarized amber lenses.
Coastal Route One – If riding along the coast is your thing, try Maine's Route 1. For almost 170 miles you'll enjoy the salt air and quaint villages and lighthouses to mark your journey.
To see well in the misty air, try designer sunglasses with lenses appropriate for the situation. Good choices for a ride like this are the Harley Davidson HDX 820 Sunglasses in black or the Dragon DR The Sunglasses 044 in matte black with blue ion lenses.
Ready to ride? Grab those designer sunglasses and hit the road so you can start crossing these rides off your becket list.