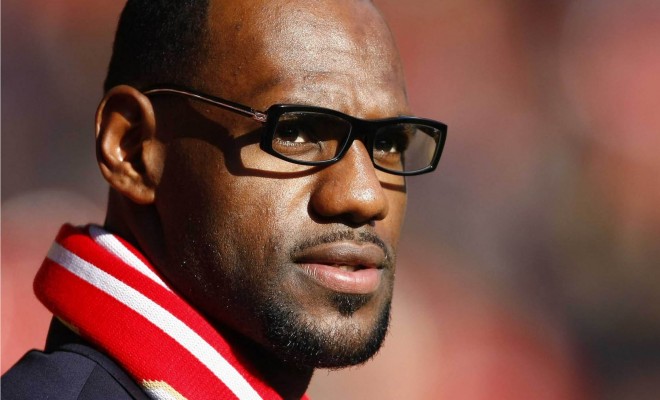 Your Eyes
Prescription Luxury Eyewear in Professional Sports
By
|
Prescription Luxury Eyewear in Professional Sports
For your game to be at its best, your vision has to be at its best, too.
Professional athletes like baseball player Vance Worley and basketball player Kareem Abdul Jabbar know just how critical being able to see the ball is. Their careers depend on it. They depend on having quality prescription luxury eyewear, whether it's in the form of traditional optical eyewear or form-fitting googles that stay put when they're in play.
You career might not depend on your optical eyewear for sports like theirs does, but your game might.
For years, swimmers have worn goggles to protect their eyes from the harsh chemicals in pools, but other athletes have elevated their game by wearing their optical eyewear on the court and the field. Professional athletes who wear the best in prescription luxury eyewear include these well-known athletes:
Amar'e Stoudemire with the Miami Heat wears goggles after suffering from a detached retina.
Tony Parker of the San Antonio Spurs wears expansive googles for eye coverage during eye games after suffering an eye injury.
Dwayne Wade, who is in negotiations again with the Miami Heat, experimented with tinted eyewear on the basketball ball court. Off the court, you'll find him in square aviators sunglasses.
Eric Dickerson, former NFL player, originally opted for contact lenses to correct his vision and then switched to prescription luxury eyewear.
Horace Grant, the basketball legend, not only wore prescription luxury eyewear, but he also color-coordinated his eyewear with his uniforms on the court. Now that's cool!
You can get your cool on for athletic pursuits with prescription luxury eyewear from designers like Nike and Wiley X.
When selecting your eyewear for professional or serious sports,consider how you want your optical eyewear to fit and stay in place. For example, fitting a pair of eyeglasses or goggles under a helmet can be difficult at best and uncomfortable for sure. Football players can now get their helmets fitted with optical visors for vision correction, but you can still find slim frame options to fit inside your helmet.
Others considerations include the shape and the size of your frames for athletic games.
The shape of your frames determines the coverage and comfort of your designer luxury eyewear. For playing racquetball, you might find that a pair of shield-style frames are just the thing because they are lightweight and do not limit your peripheral vision.
For sports involving a fast-moving object, like basketball, you need expansive coverage for your eye area for two reasons. First, the larger coverage will protect your eye area from injury, and second, you'll want your view to be as unobstructed as possible. Many professional athletes opt for goggles as their eyewear choice because they stay in place on the face.
With the right prescription luxury eyewear, you too can be playing at your best in any game.