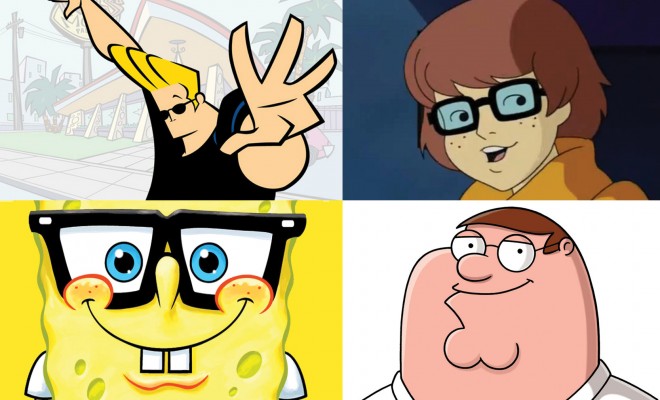 Trends
Cartoon Characters and Their Designer Brands of Eyeglasses
By
|
Cartoon Characters and Their Designer Brands of Eyeglasses
Your eyewear defines who you are and reflects your personality.
The brand of eyewear that you select for yourself says a lot about your tastes in fashion and your approach to practicality, whether you believe that form is everything or that form follows function.
What if you could assign eyewear designers to comic and cartoon characters? Here's the scoop on which brands some of your favorite characters should consider for their eyewear needs:
Aviator Frames
Johnny Bravo – With enough confidence and courage for several men, Johnny Bravo would like aviators from Oakley. Your Oakleys will give you the same confidence with much less of the bravado.
Eric Cartman – Who else from South Park could wear Ray Ban aviator sunglasses so well and pull off that smart-aleck attitude?
Cat-Eye Frames
Cat Woman – Of course this femme fatale wears cat eye frames; she's alluring and smart, and she should wear Dolce & Gabbana for the luxurious style and feel.
Cruella deVille – Sporting the ultimate in high fashion and haute couture, Miss deVille wears Prada. Or was that the devil who wore Prada?
Rectangular Frames
Velma Dinkley– The practical girl from Scooby Doo who is wise beyond her years, Velma would like Skaga, whose simple and timeless styles suit this character perfectly.
Round Frames
Hans Moleman – From The Simpsons, Moleman, who adopts a youthful stance in spite of his advancing years, would like rimless Gant eyeglasses. They suit both his style and budget.
Peter Griffin – This head of the household from Family Guy should wear round Timberland frames; they're for hard-working people on the go.
Daria Morgendorffer – As a college student, Daria, who is from the animated Beavis and Butthead series, creates a classic, pulled together look with her Ralph Lauren eyewear.
Square Frames
Hank Hill – The propane gas salesman from King of the Hill wears square frames made of plastic; as hard as it may be for him to embrace new technology, Hank should wears Flexon eyeglasses for their memory metal and performance.
Carl Fredricksen – Zegna Ermegildo square frames ought to grace the face of this older character from the movie Up!. Fredricksen may love the Italian style and quality for his frames.
SpongeBob Squarepants – Who lives under the sea and wears Ray Ban Wayfarers? SpongeBob, that's who. He's cool without even trying, and that merits Ray Bans.
Specialty Frames
Cyclops – From the X Men, the Cyclops wears shield-style frames with red lenses, suggesting that he check out the eyewear offerings from Dragon Eyewear.
Nova – Known as the human rocket, his Marvel Comics character must surely wear the Wiley X brand to protect his vision during all sorts of extreme adventures.
If cartoon characters could wear these great designers, what would you choose for yourself?