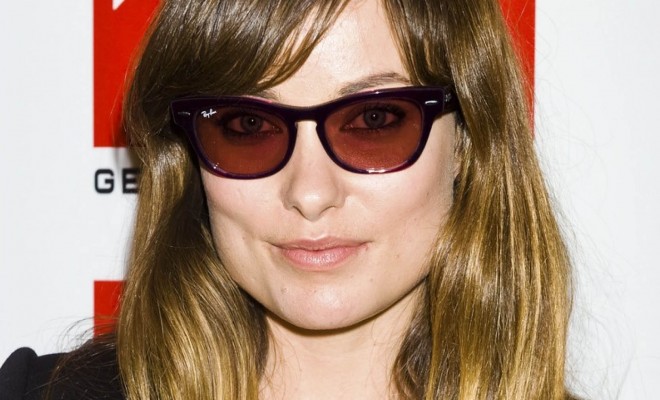 People
Celebrities Rush to Wear Luxury Designer Eyewear
By
|
Celebrities Rush to Wear Luxury Designer Eyewear
If you are waiting to define your fashion style until you see what the celebrities are wearing this, year, you won't be disappointed when you find out which brands of luxury designer eyewear they are rushing to wear.
This season, you'll witness a return to classics frame shapes, but before you dig through boxes to find your old sunglasses, keep in mind that the new classics have been reinterpreted with a keen sense of contemporary panache.
There are some early emerging trends in the frames selected by popular celebs. For example, cat eye and wayfarer frames have been making a big comeback, as are pilot styled eyewear.
The other clear winner in luxury designer eyewear frames is the choice of color: black. Whether you like a gloss, stain or matte finish, black is the color for your frames. While you may stray to other color choices, it seems like most celebrities have been caught wearing at least one pair of black eyewear frames.
Here's the lowdown:
Jennifer Lopez has been seen wearing black cat eye optical eyewear for a stunning and sexy look. Not to be outdone, Jordan Brewster wears the same frame style in Jimmy Choo black eyewear.
Create a striking combination between your eyes and eyewear frames like Jennifer Anniston, whose oversized square square frames open her eye area and let her eyes do the speaking.
Anne Hathaway has been pictured wearing a cross between aviators and club masters; imagine a feminine but assertive brow line outfitted with a double bridge and lenses  rimmed with wire in lower half. Her color of choice? Black.
Have you been hesitating to take the plunge and get your Ray Bans? You'll be left out if you don't commit soon. Chelsea Handler, Gigi Hadid Amy Schumer and David Beckham wear Ray Ban aviators and wayfarers; Justin Bieber, Reese Witherspoon, Elisabetta Canalis, Rumer Willis, Simon Cowell and Olivia Wilde sport the elite clubmasters.
Regardless of designer preference, these celebrities know that they are getting the latest in fashion from their favorite designers of luxury designer eyewear, but that's not all. Savvy fashionistas like Jennifer Lopez and Reese Witherspoon know that by investing in a quality product the first time around, they are getting the biggest bang for their buck.
Luxury designer eyewear is more expensive than the knock-off styles in the drug stores and hardware stores, but, when you consider how many times you replace those cheaper pieces of eyewear, you come out ahead by purchasing quality materials and craftsmanship from the very beginning.
When you commit to luxury designer eyewear that makes you feel like a celebrity yourself, you've made a wise decision — about how you spend your hard-earned money and how your establish your own sense of fashion.