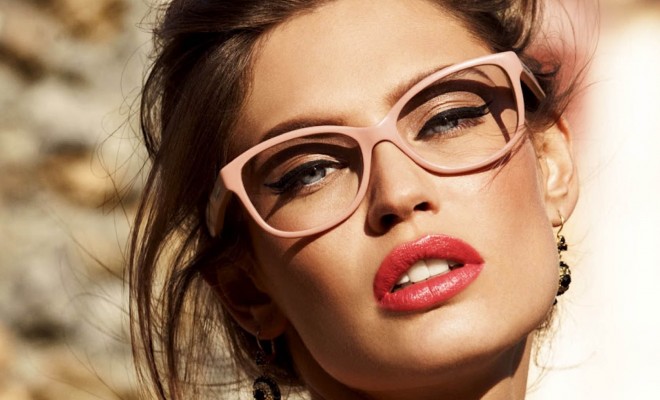 Posts
Fashionable Luxury Eyewear Is Even More Important for This One Reason
By
|
Fashionable Luxury Eyewear Is Even More Important for This One Reason
The advances in medicine and technology today may have you wanting to toss your old prescription eyeglasses out with last year's styles, but don't abandon the idea of wearing fashionable luxury eyewear altogether.
Although procedures like Lasik surgery have candidates dreaming of never wearing a pair of optical eyewear again, some of these same people find that they actually enjoy the look of fashionable luxury eyewear, and they wear it as a fashion accent.
Many people with vision challenges these days carry smartphones downloaded with apps to help them see better, especially when reading menus in dimly lit restaurants or that teensy print on labels at the stores.
They also carry a surprise with them.
Couture-conscious men and women still carry fashionable luxury eyewear. It's not because they need the eyeglasses to see.
They need to be seen in the eyewear.
These trendsetters know that the right fashionable luxury eyewear is the perfect accessory to the look they create each day, whether it's board room dignified or second-hand book store scavenger. Your eyewear can set your tone and give you attitude.
If you are looking for great fashionable luxury eyewear that is urban chic, try Kate Spade. You won't go wrong with the colors and styles this designers offers for the fashionista who knows how to accessorize. Your choices will be fresh and fashion forward, especially with the KateSpade KS Lucyann Eyeglasses OX77 in tortoise aqua striped.
For those who like subtle style and luxury, opt for Prada eyewear. In this designer line, you'll be able to accent you style with Havana cat eyes or square black frames.
Men and women both may find that they enjoy the look of Armani Exchange, with its sleek street style that echoes the hum of a metropolis full of energy. Be unafraid to experiment with color by wearing the Armani Exchange AX 1002 Eyeglasses 6017 in gunmetal.
Even if you don't want to wear your fashionable luxury eyewear, consider this: it's one of the best props you can have at hand with you. Take off your frames and close your eyes for a moment to show that you are tired. Put them back on to indicate you are ready to focus on a task or on someone you are speaking with. Avoid peering over your eyeglasses, though; it's seen as a gesture of superiority.
The right pair of eyewear can speak volumes about who you are and the expectations of quality that you set for yourself.
You look good without your glasses. But wear that fashionable luxury eyewear anyway — it's quite a statement about your style.