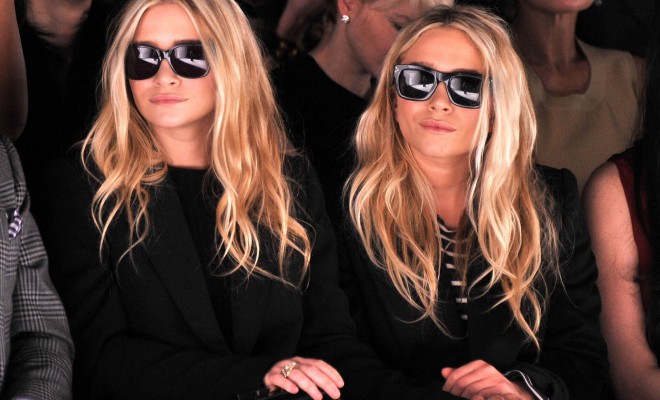 People
Celebs, Premier Luxury Sunglasses and Nighttime
By
|
Celebs, Premier Luxury Sunglasses and Nighttime
Sure,m celebrities like the Kardashians and Lady Gaga don dark premier luxury sunglasses every chance they get, whether it's full sunlight, indoors or the dark of night.
You've seen the pictures of celebrities like Taylor Swift and Lindsey Lohan wearing designer sunglasses in airports. Have you ever wondered why this trend is so popular?
One of the first reasons that may come to mind is the paparazzi. With rogue photographers tracking their every move, celebrities don't always want to be in the limelight. There are times that a picture isn't appropriate, and as badly as you and the rest of the world want to know what Mark Wahlberg or Carrie Underwood is really like on an off day, celebs deserve a little privacy.
After all, do you want your picture taken every moment of the day, even when you feel a little less put together? How many times have you dashed out with clumped mascara or even dark circles under your eyes?  Celebrities do the same thing.
The dark lens in premier luxury sunglasses also reduces the amount of flash to which the eyes are exposed.
Celebrities also wear those dark lenses in premier luxury sunglasses for another reason. It's been said that the eyes are the window to the soul. You won't find many celebrities that want their fans searching their souls and making assumptions about what they see in their eyes.
A good pair of premier luxury sunglasses can create the mask you need when you don't want intrusions from others. Think of this eyewear as a way to create firm boundaries between your public and personal life.
You may wonder, then which dark premier luxury sunglasses work the best. For starters, go for the largest pair of sunglasses frames you can find. The idea is to completely cover your eye area — from the top of your cheeks to your eyebrows. Next, try for matte finishes, which are less likely to attract the attention of others. Finally get the darkest lenses you can find.
Salvatore Ferragamo SF776S Sunglasses 002 in matte black offer you excellent coverage of the eye area, along with dark lenses that cover your eyes. The wide temporal arms are also a boon in keeping prying cameras away.
Likewise, the Valentino V701S Sunglasses 001 in black offer you the same kind of protection, with good coverage and dark lenses, and the Gucci GG 1116 Sunglasses 0M1V in shiny black have a similar appeal for when coverage is critical.
You can wear your sunglasses at night — or even indoors when you want a little privacy. Of course, they are great accessories for outdoors in the daylight, too, because of the protection they afford you form the sun's rays.