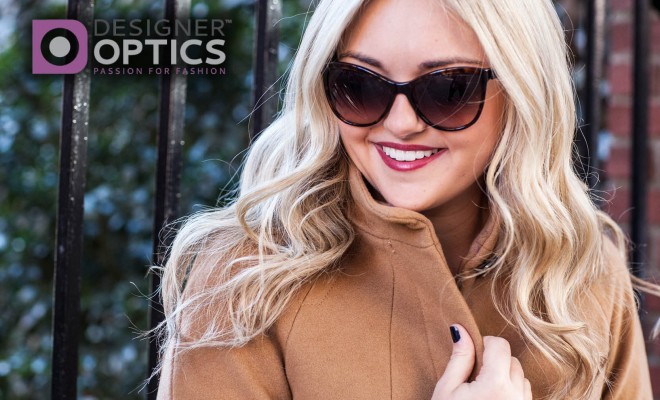 People
The Feline, Feminine and Fabulous Look of Fendi Cat Eye Frames
By
|
The Feline, Feminine and Fabulous Look of Fendi Cat Eye Frames
Every once in a while, that one pair of luxury eyeglasses or sunglasses will turn heads like no other accessory can. You can't help but turn and look because they are so exotic, so feminine, so fabulously Fendi.
It's the cat eye frames, and if they attracted your attention like a tigress pursuing her goal with laser sharp focus, you can bet that they are probably Fendi cat eye frames.
For almost one hundred years, the Fendi fashion house from Rome has led the way in innovation and style, offering high end luxury goods for the discriminating few. Recognizing that outrageous contemporary design is only as innovative as their boldness allows them to be, Fendi has become synonymous with providing ultra-glamorous frames for eyeglasses and sunglasses.
Fendi cat eye frames will give you as much glamour as you can handle, and with at least seventy pairs of frames in this shape available to you, that's a lot of glamour.
You can handle it.
Every pair of these Fendi cat eye frames belongs to a collection, and by getting to know the collections, you'll know where to find the purr-fect pair of frames for your optic and sun protection needs.
The Fendi Lines, Jungle and Iridia Collections capture the essence of traditional Fendi cat eye frames, in fresh interpretations of a style first made popular six decades ago. Like their traditional cousins, the frames sweep away from the bridge toward the corners of the eyes. Fendi Lines cat eye frames include a notch at each temporal corner, suggestive of a cat's seductive markings and lash line. The Jungle Collection features bold prints, and the Iridia Collection boasts metal tips at the corners.
Collections like Eyeshine and Paradeyes are more avant-garde, brandishing decorated temporal tips and definitive styling around the lenses and brow lines. Some frames also have Swarovski crystals embedded in them as attention-getting accents.
If you are looking for oversized sunglasses with cat eye frames, try the Croco Tail Sunglasses.
Their expansive lenses provide more than ample coverage as well as sultry sex appeal.  Other Fendi eyewear collections like the Orchidea are geometric masterpieces for the most confident women to wear.
Eyewear form the Blink Collection is the most fun presentation of semi-rimmed and cat eye frames. The cat eye lenses sit on the frames at the bottom, and they are rimless at the top. The Fendi FD 0138 Sunglasses 0N75 in havana greena are a sure way to be spotted in the urban jungle.
No matter which collection you select, Fendi cat eye frames afford you extravagant style.
You know you want them.