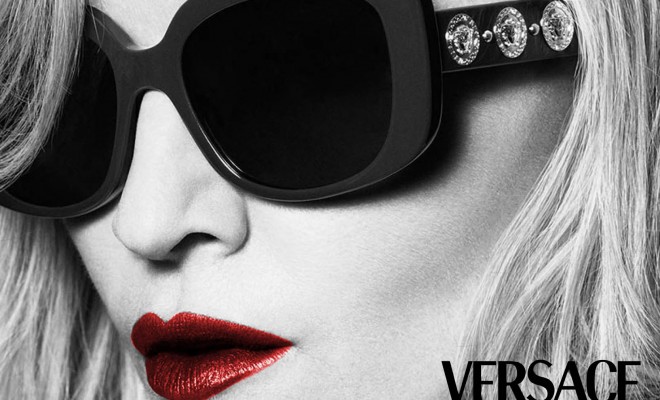 Trends
Crazy Good Plastic Frames from Versace
By
|
Crazy Good Plastic Frames from Versace
Eyewear trends swing back and forth like a fast-moving style pendulum, with trendsetters announcing that one feature or material is in or out. This season it's all about plastic, and the next it may be metal or bamboo.
One of the most popular materials for optical eyewear and sunglasses frames is plastic, that quality of plastic in eyewear has never been better. In fact, it's crazy good.
Versace, in particular, epitomizes the quality you'll find in today's plastics and acetates. Much of this material has been hand rolled and cured to provide you with an optimum variety of patterns, like the Havana, and luminous depth of color.
Crazy good plastic frames from Versace are more than practical; they are the ultimate fashion statement for those who adore over the top luxury. Versace plastic frames provide you with an accessory that is comfortable, stylish and innovative, and with nearly 400 plastic frames for you to choose from, Versace can deliver on their promise of style and luxury.
Are you one of those people who define your attitude by the color you wear? Wear the Versace VE 4269 Sunglasses 5112F6 in orange to make a bold statement about your approach to everything.
These plastic beauties are an exaggerated cat eye frame studded with an array of silver geometric shapes at the temporal corners and brow line. The outstanding frames pair well with other summer colors like yellow, and you'll find them to be a tremendous accent on those summer days when you wear all white. There's power in color, and orange is powerfully edgy – just like the style of these crazy good plastic frames from Versace.
For something less brazen, these frames are also available in black.
Versace has plenty of crazy good plastic frames from which to choose for your optical eyewear needs, too, and many of them give you classic style with sumptuous panache. For example, the Versace VE 3205BA Eyeglasses 5061 frames are made of Havana print plastic in warm, rich tones of brown and honey.
Inset with luxury crystals at each temporal corner, the frames are a classic shape that complements most faces and wears well in professional and social settings alike. The temporal arms feature gold and crystal fasteners to each corner for a well put together look.
Plastic Versace frames are some of the most comfortable in the world to wear. They are lightweight, hypoallergenic, and of the highest quality – making them the kind of crazy good frames you'll turn to regardless of the fashion season.
If you are a fashion influencer, you'll want to be seen in the crazy good plastic frames from Versace.