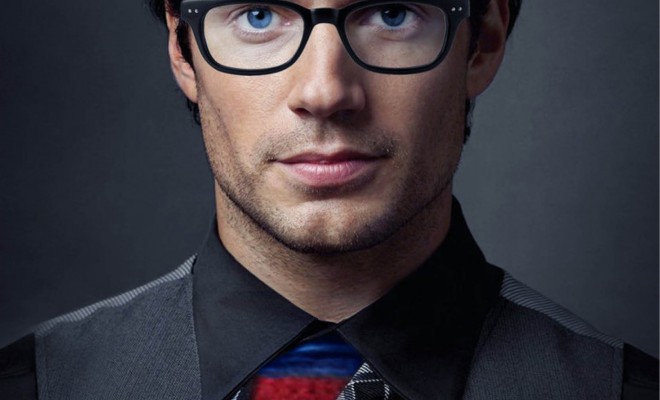 News
Even Superheroes Wear Emporio Armani Eyewear
By
|
Even Superheroes Wear Emporio Armani Eyewear
The new movie pitting two superheroes against each other also pits two extremely fashionable men against each other as well.
Ben Affleck and Henry Cavill appear on best-dressed lists because they understand that crisp and distinct lines sculpt their chiseled looks, and the image they create will turn heads when they walk into any room. Their dashing, tailored looks can be found only in the most luxurious of couture designers. They wear Armani.
These legendary actors have a superb sense of style, and this fashion savvy is just as apparent in their choice of eyewear. Again, like so many celebrities from film and other fame, they turn to Emporio Armani eyewear for their definitive fashion needs.
Armani has captured the lion' share of frame design, with choices of butterfly, cat eye, oval, phantos, pillow, pilot, rectangle, round and square frames to accessorize your looks, whether you want to be casual or formal. Emporio Armani eyewear  also offers irregularly shaped frames as well.
Choose between frames made of metal or plastic in the Emporio Armani eyewear  collections. Both materials come in the popular matte finish that is the epitome of discreet fashion savvy. The matte finish suggests that also you may be a mild-mannered reporter or well-bred philanthropist, you have another more sophisticated side to you altogether, and this alter ego may be the more interesting personality.
Like you, Emporio Armani eyewear is sophisticated.
The Emporio Armani EA 4002 Sunglasses 50528G in black create this sophisticated and interesting effect. The frames are square, and the black plastic acetate comes in a matte finish that gives you understated style. Even the immediately recognizable Armani eagle is discreetly embedded in the temporal arms of these sunglasses.
Armani knows that you need more than sunglasses to complete your style — after all, you won't be attending galas and premiers all the time. You'll have your more mundane things to take care of as well. During these times, you may need optical eyewear.
Emporio Armani optical eyewear allows you to pull off the same sophisticated style of distinction with luxury eyeglasses.
Try the Emporio Armani EA 1014 Eyeglasses 3051 in black. for only $88.35 These rectangle frames are semi-rimless glasses that won't mask your good looks. Their light brow line is flanked on either side by substantial temporal arms bearing the Armani eagle on a textured surface. These frames, too, come in a matte finish.
With nearly a thousand frames from which to choose, Emporio Armani eyewear offers the optical eyewear and sunglasses you need to create a look that mirrors that of superheroes.